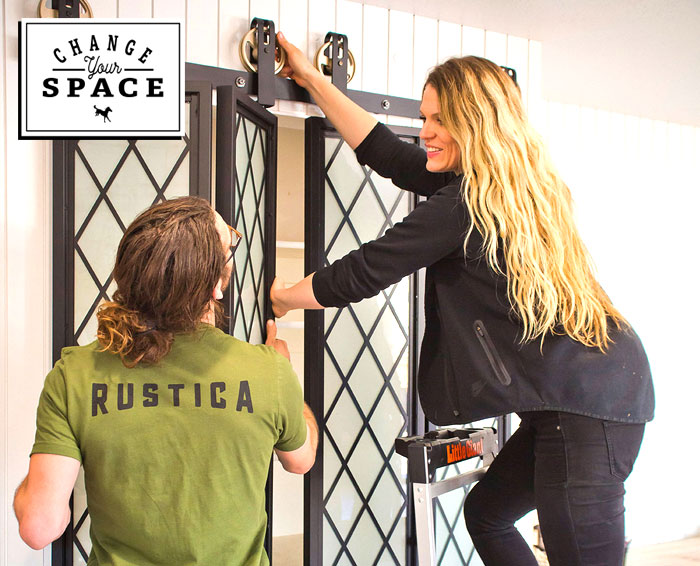 Bifold barn doors are not only aesthetically pleasing but practical as well. Rustica is one of the only companies to supply customers with bifold barn doors. The bifold barn doors slide on an exterior track, creating that same barn door look with a shorter track. Because bifold barn doors are installed on an exterior track, adding one to your home is a much simpler task than the alternative.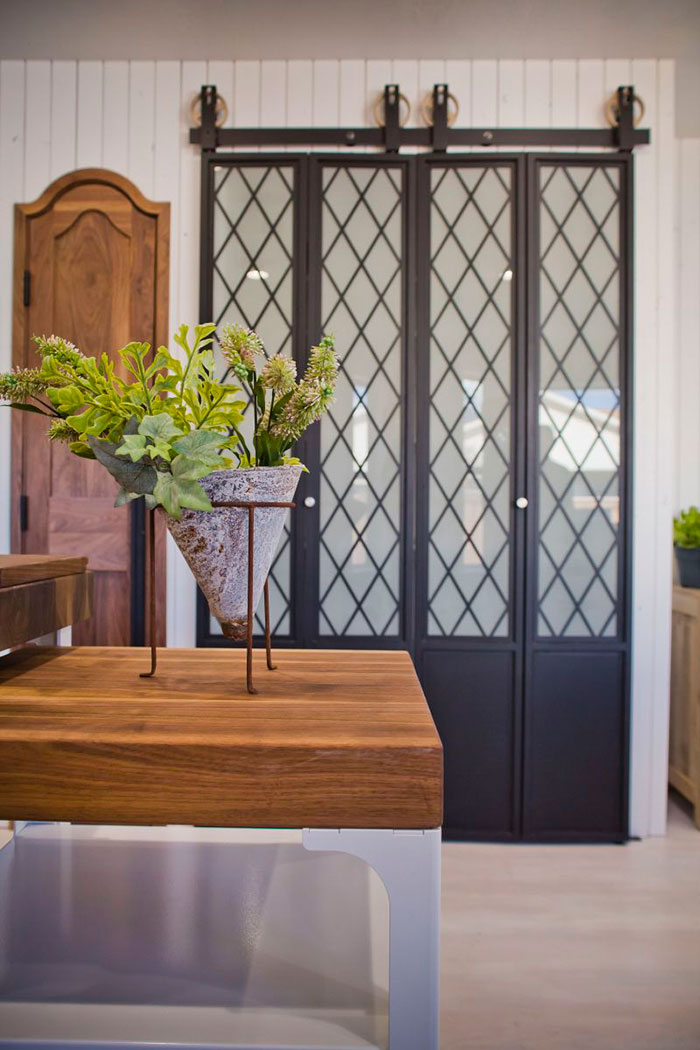 One of the obvious benefits of bifold barn doors is that they save you space. Swinging doors require additional clearance to open and close. Bifold doors are made from panels that slide a few inches out and fold against the wall when opened. Kind of like an accordion. Because of this, bifolding barn doors are perfect for tight spaces. Bifold doors are often used as closest doors in bedrooms or hallways.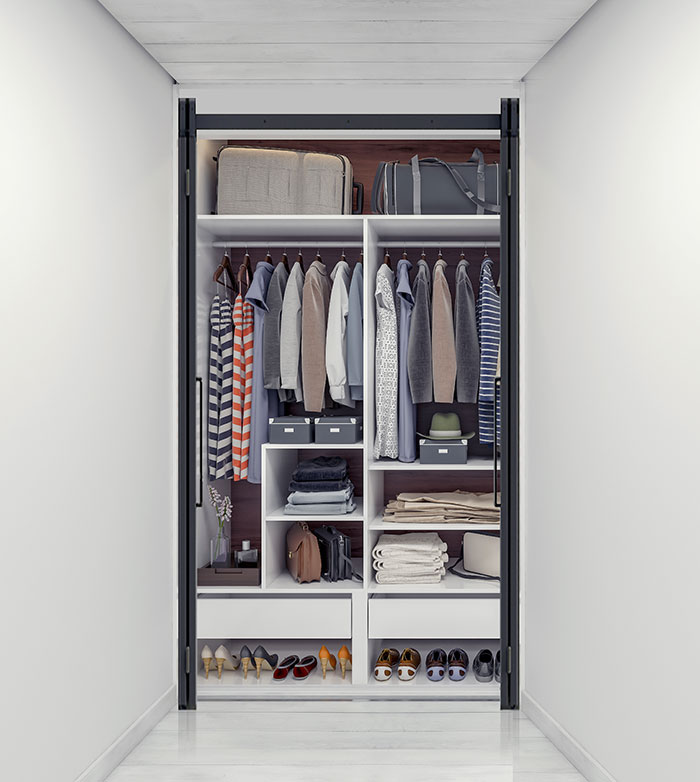 If you love the look of barn doors, but don't have the wall space for the track, bifold barn doors might be the solution you've been looking for. Since bifold doors function like an accordion, your track only needs to be as long as the doorway. With Rustica's
Bifold Barn Door and Hardware System
, you can make the doors uniquely yours. Choose which door you want along with its finish and customize the hardware to best fit your style.
Installing a bifold barn door is an easy way to change your space. These doors add texture to any room and are a fun way to express your personal style. Bifolding barn doors are installed much like traditional barn doors. To learn more about adding the Bifold Barn Door and Hardware System to your home click
here
.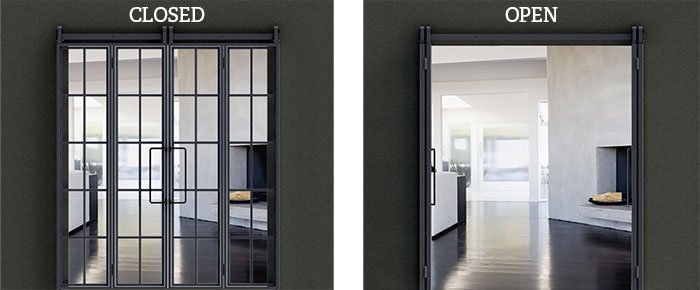 Watch how a bifold barn door is installed
here
.
Contact us
if you have any questions or need help with a project. And don't forget to watch for next week's
Change Your Space
.