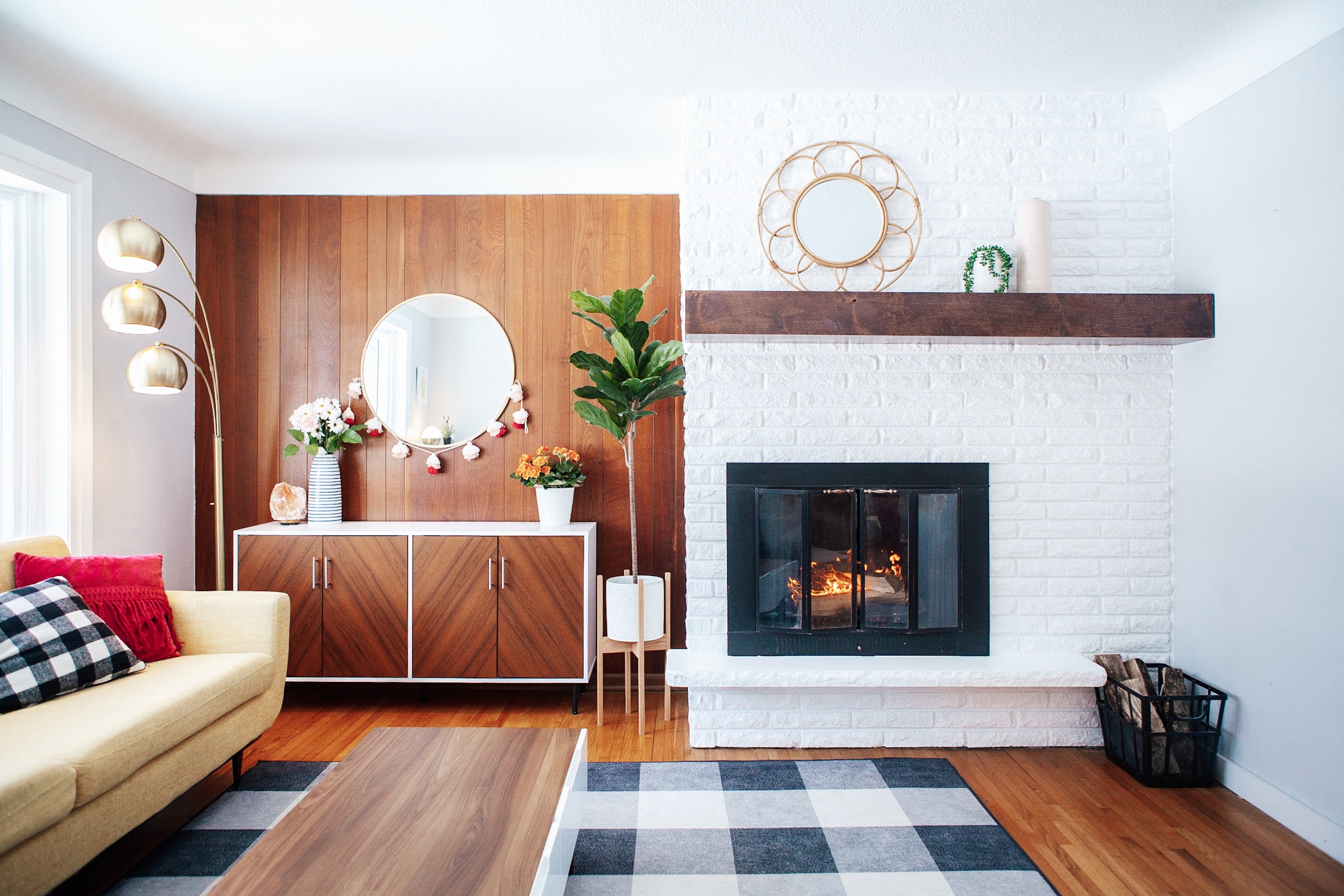 We know you have questions and who better to answer them then our expert craftsmen! Our builders have taken some frequently asked questions and answered them in as much detail as possible. Each week we will be having one of our experts answer a question in our series Answered by Our Experts.
Floating mantels have been trending for quite some time. Our mantels are completely customizable and customers love being able to create exactly what they've been looking for. You probably have big plans for your floating mantel! Many customers use their mantel as a tv stand. Because of this, we get asked if one of our mantels can support a big screen tv pretty often. Our expert Bennett Mortensen shares more information about how a correctly installed mantel can hold a substantial amount of weight.
Can a mantel support my big screen tv?
This answer can be a little tricky because a large part of this question depends on how it is installed. The mantels are all attached using a wooden cleat. The cleat is attached to the studs of the wall using standard wood screws. It is very important that the cleat is attached to the studs as this will greatly increase the overall weight that the mantel can hold. The mantel is then placed on the cleat and secured using additional wood screws. While no official rating is given for the mantel, assuming that it has been installed correctly, your mantel should be able to hold a substantial amount of weight.
-Bennett Mortensen, Engineer at Rustica
We hope you've learned something from this week's Answered by Our Experts if you have a question you want answered, share it with us! Who knows, maybe yours will be featured on our next Answered by Our Experts blog post.
Shop our floating mantels
here
.