Zillow Digs came out with a recent analysis that is helpful for any homeowner looking to sell. After viewing the keywords in homes listings and sell times of over 2.5 million homes, they compiled a list of the information, and shared what helps sell homes faster and with an increased sale price. If you're looking to make some home improvements with the intention of upping your resale value, we've compiled a list of the top four things to up resale value and decrease time spent on the market. You'll definitely feel the well-deserved influence of Joanna Gaines from HGTV as you look through the Top 4.
1. BARN DOORS
Homes with a barn door sold almost two months sooner and for up to 13% more than houses without! Barn doors are functional art. They add visual interest to any living space and can also make a great statement piece. You can use a barn door in lesser considered places and tricky areas in your home, like laundry rooms, en suite bathrooms, pantry areas, hall closets and in entryways. They really up the wow factor of a home.
Image via @hanleydevelopmentgroup
2. SHAKER CABINETS
If you're about to replace your kitchen cabinets, go with Shaker style. Homes with shaker cabinets went for 9% more than the expected price. The design gets its name from 18th century American Shakers known, among other things, for the distinct, minimalist furniture they produced. Now the style consists of a square cabinet with trim around the frame, giving a recessed appearance. With the popularity of the modern farmhouse and craftsman style homes, this cabinet style is experiencing widespread fame.
3. SUBWAY TILE
Subway tile decreased time on the market by 63 days and upped the sale price almost 7%. It's easy to clean, easy to install yourself and really easy to customize if you want to add a pattern while laying the tile. It also won't detract from your custom counter tops or statement piece light fixtures, if you're looking for tile that doesn't demand attention.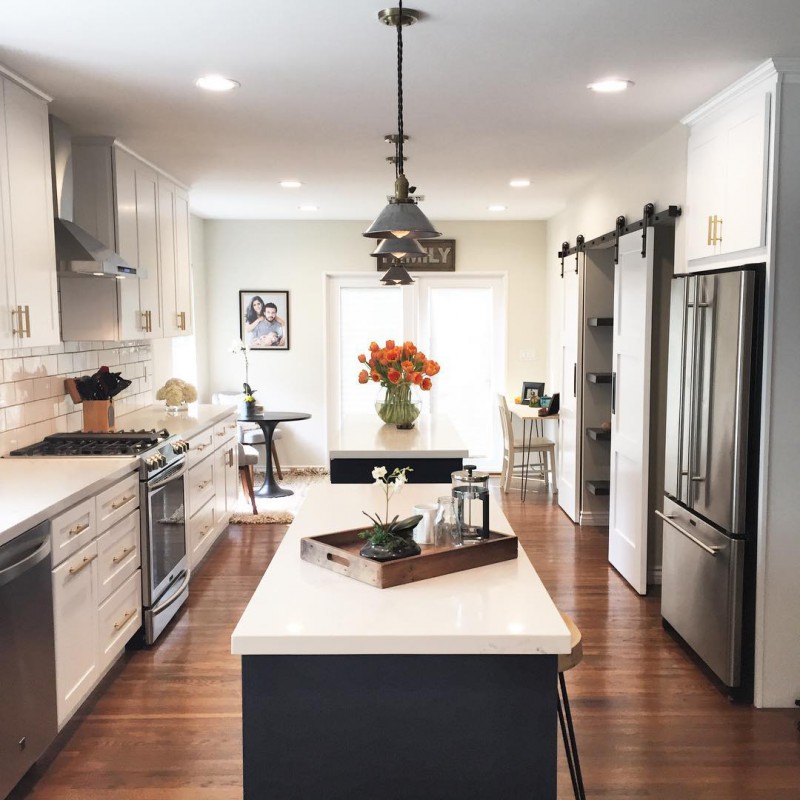 Image via @graceblue
4. FARMHOUSE SINKS
Home listings with farmhouse sinks increased sale price by nearly 8% compared to homes without. Another pairing of beauty and functionality, the farmhouse sink is big enough to wash the dishes after the party and bathe the kids and look good doing it.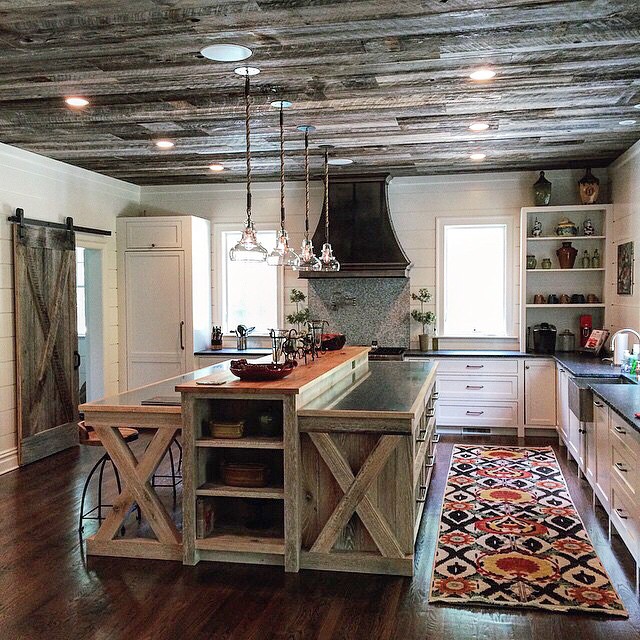 Image via @helter_smelter
Thanks to Zillow Digs and their extensive market research, home improvements can be made without having to worry about the potential of negatively affecting resale value! If you've been pining over a barn door, consider this the affirmation you need from the housing universe. And if the Joanna Gaines Effect maintains its current trajectory, we predict barn doors and shiplap on next year's list!