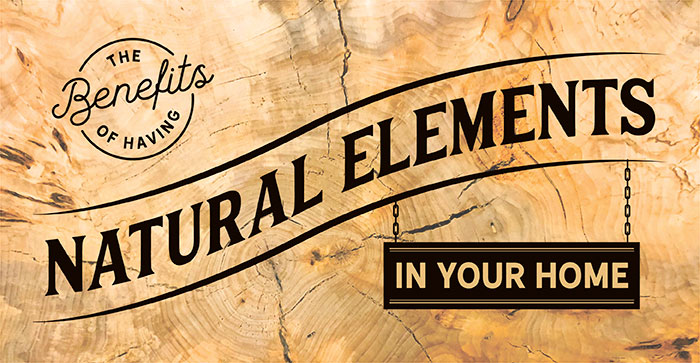 If your New Year's resolution is to be more at peace in 2019, try incorporating more natural elements into your home to achieve that sense of Zen.
That's right, studies have shown that when it comes to health and wellness, the design of your home – more specifically, decorating with natural materials – may be just as vital as diet, exercise, and good rest. It's an actual "thing" and it's called biophilic design -- and it's not just for hippies! So, read up because it could improve your overall wellbeing.
What is Biophilic Design & How Does It Benefit Your Home and Health?
The premise behind the biophilic design is simple: incorporate natural elements into your home – things like wood, plants, and stone – and it can actually help to improve your overall health. While not everyone can go for a calming walk in nature, including these natural elements can help reduce feelings of stress, improve creativity and mental clarity.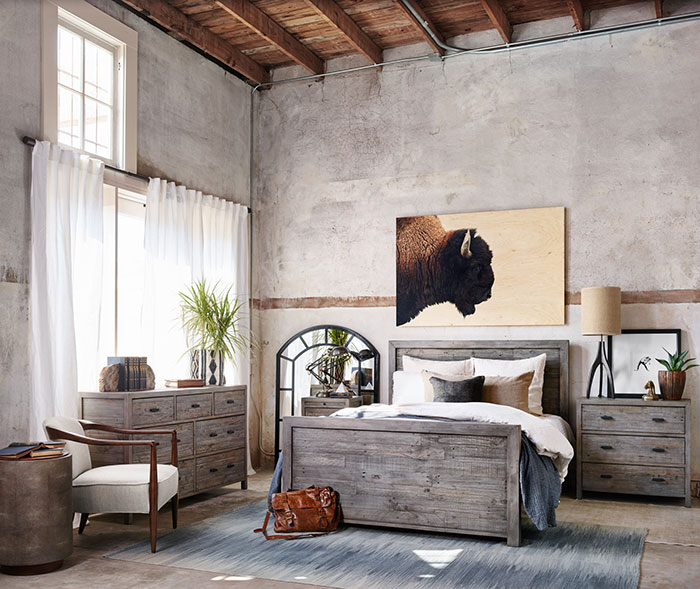 Don't know where to start to give your home the decor equivalent of a raw food or juice cleanses? We've got the yin to your yang with these natural decorating ideas!
Boost your Vitamin D intake with more natural light
It's simple. Sunshine is nature's way of providing us positive health outcomes. The extra boost in Vitamin D can help with weight loss, depression, and improve your mood overall. So, when you're home, open those windows (if weather permits!) and let it shine. If you need more sun in your home, consider getting a new
glass front door
or
lite paneled entry door
that can give you the natural light you crave with the privacy you want.
Go green with more plants
The easiest way to boost your home's green footprint and enhance the natural interior design style is to bring the outside in. An assortment of green, leafy plants can not only give a dwelling space a more organic and lively feel, but it will also spur relaxation and tranquility.
Clear a path to a better view
Often, we're so entrenched about perfecting the beauty inside our homes – buying this new end table and that new sofa throw blanket – that we forget to look at the true beauty, nature. Whether it's a view of your simple suburban backyard or a picturesque mountain scene, orienting your furniture to give you views of the outside is important to achieving more home ch'i.
Arranging your furniture in a way that doesn't block windows or natural light can help you achieve this. Peaceful nature views are good cognitive distractors, working to eliminate mental exhaustion and strain. Decorating with natural elements, that's called the power of atmosphere.
Add small fountains or Zen gardens
What's the first thing you think of when you imagine the beach? Other than soaking up some rays, you're probably picturing the sound of those soothing ocean waves ebbing and flowing against the shoreline. The sound of water is relaxing and refreshing, which is why incorporating a small fountain or cyclical water source into your home can help your home feel like your own, personal R&R retreat.
Opt for organic materials for furniture and accents
Plastic has its purpose, but if you're looking to add some more peaceful vibes to your home then organic and nature-inspired interior decorating is the way to go. In addition to incorporating plants, natural light, and a small fountain, it's important to infuse your home with elements of wood and stone.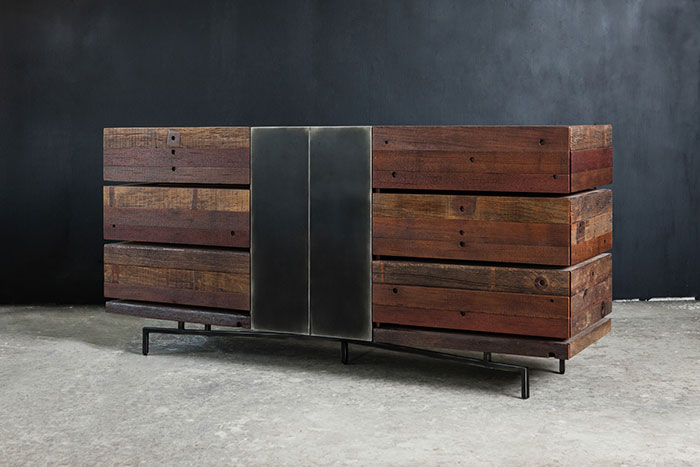 One amazing way to add popular style to your home and increase the natural element factor is with a
sliding barn door
. Whether it's made from virgin natural or repurposed wood products, these practical, attractive doors have their own Zen-like qualities.
So before you let another possible peaceful minute go to waste in your home, start making some biophilic design changes with these nature-inspired decorating ideas. Your mood will thank you for it.