Whether you love hopping on the trend train or you prefer marching to the beat of your own stylish drum, the barn door is a way to embrace flawless style and functionality in your home. Not only is the barn door a functional way to separate rooms and living spaces, but the barn door also provides an opportunity to express personal style and bring artistry into your home.
Explore these unique barn door styles and then contact us at Rustica Hardware to craft the perfect fit for your home.
Embrace Practicality: Mirrored Barn Doors
We've all fallen in love and become completely dependant on the mirrored closet door. These doors make any room look bigger and provide practicality when getting ready for the day. Replace standard, mundane, six-panel closet doors with sliding mirror doors.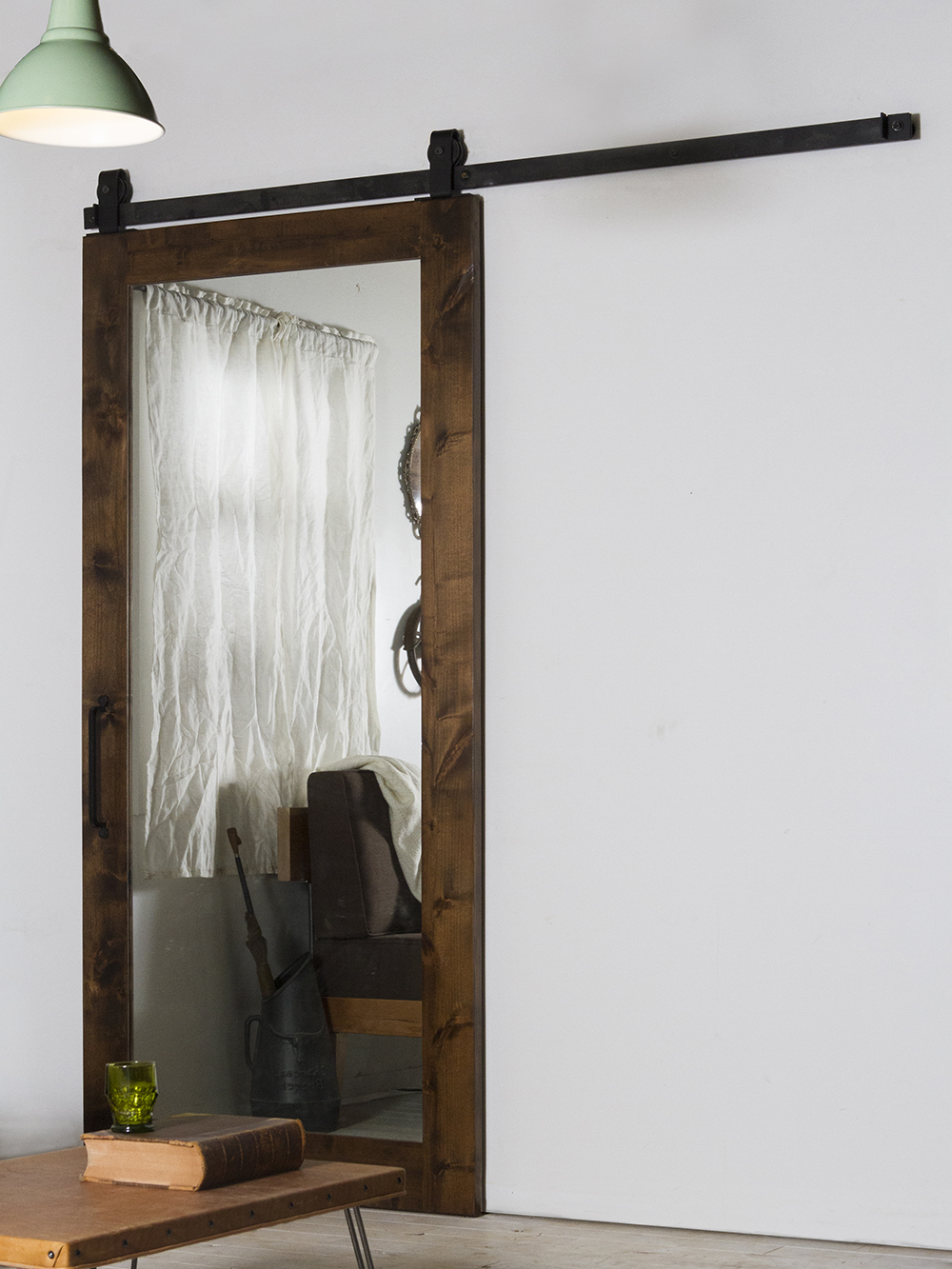 Keep an Eye Out: Barn Doors with Windows
Not ready to separate your space completely? Let's install barn doors with windows. Design your new doors with paneled windows or large windows, clear glass or frosted glass. Maintain some semblance of separation without completely cutting off your access to other rooms with windowed doors.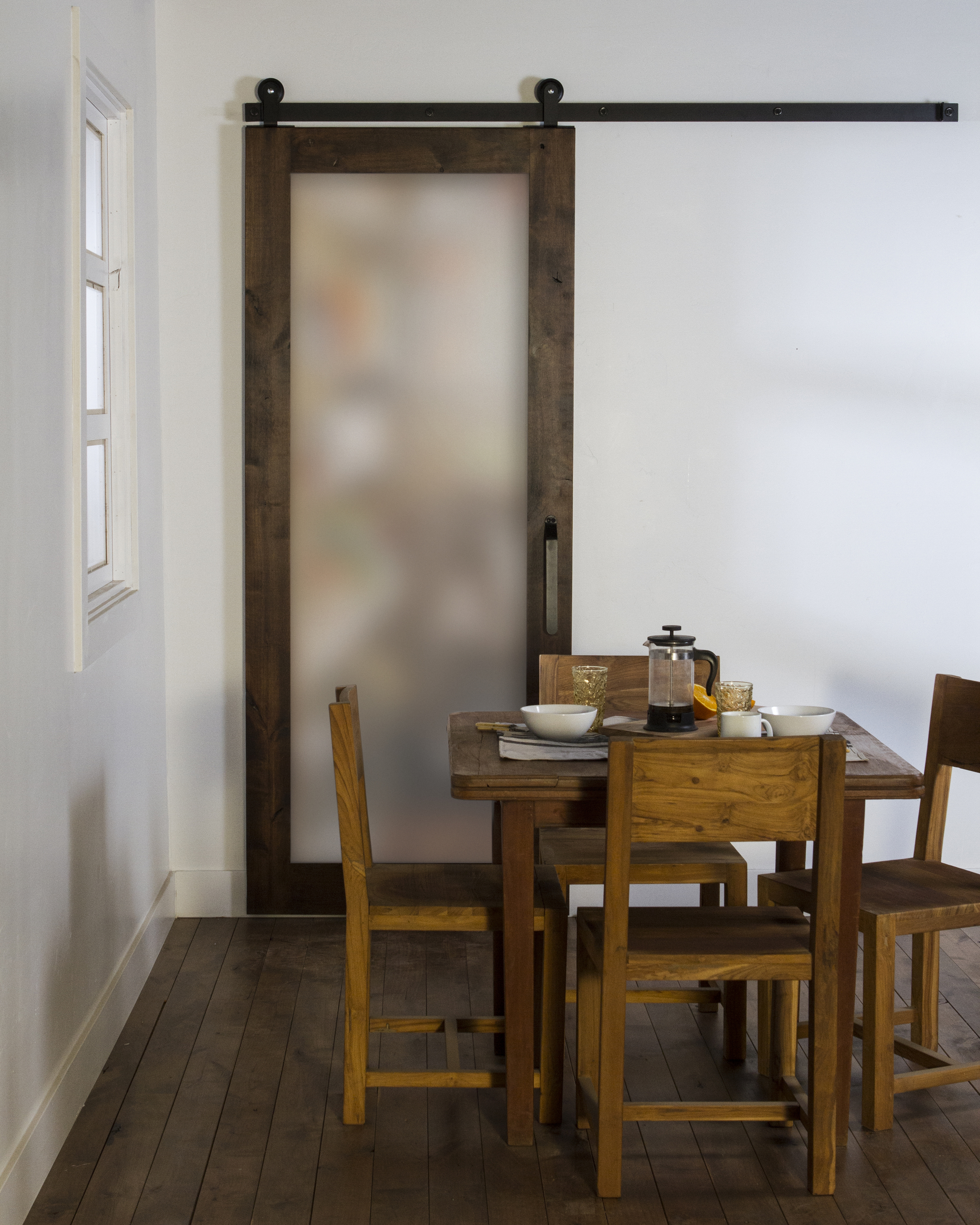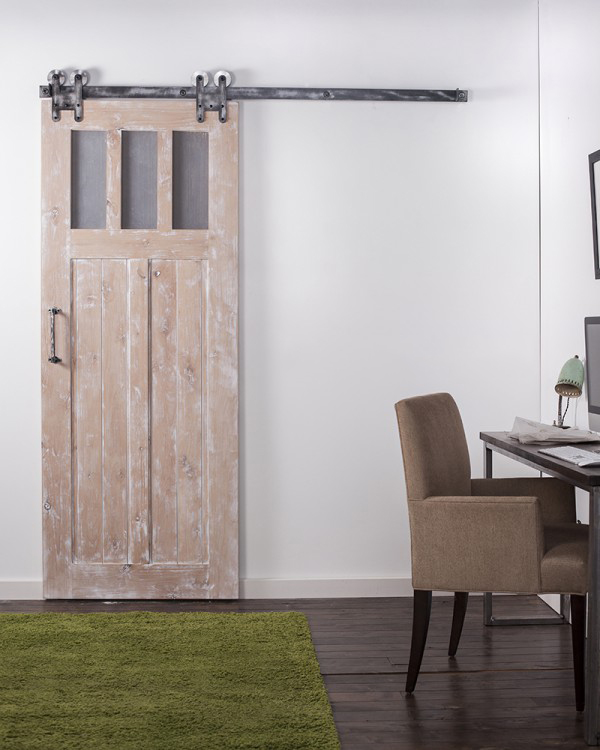 Maximize Space: Swinging vs Sliding Barn Doors
A huge advantage of sliding barn doors is that they maximize the space in your home. You can stop worrying about tight corners and awkward spaces by replacing swinging doors with a set of sliding doors on an exposed track. The track evenly distributes the weight of the door, enabling you to select a sturdy door that fits the style of your home.
If you love that grand feeling of swinging open a set of double doors, find a lighter set of doors that will hold up on hinges and still match your family's unique style.
From Wood to Metals to Chalkboard Surfaces: Unique Barn Door Materials
When you think of a barn door, your first thought is likely of a thick, sturdy door made of distressed or repurposed wood. While wood is traditional (and versatile!), explore other creative materials for your custom barn door. Choose practicality with the chalkboard door, or embrace an edgier attitude with a metal surface door.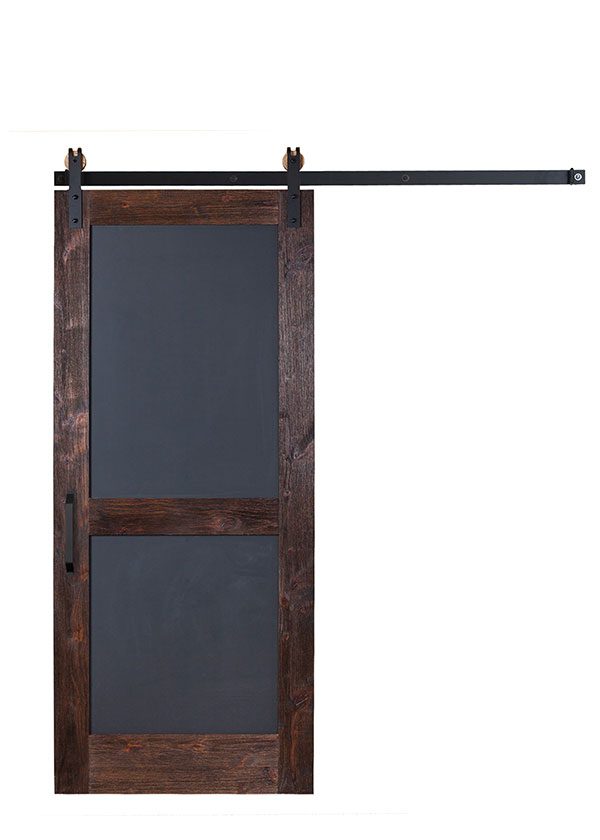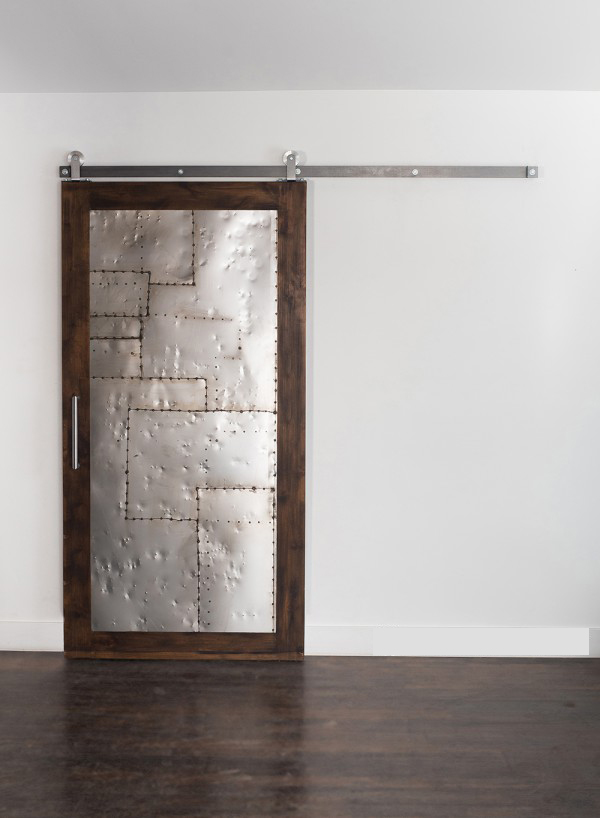 Brace Yourself: Barn Door Bracing Styles
Looking for a standard barn door? Take a look at the different types of door bracings that speak to different styles:
Plank Barn Doors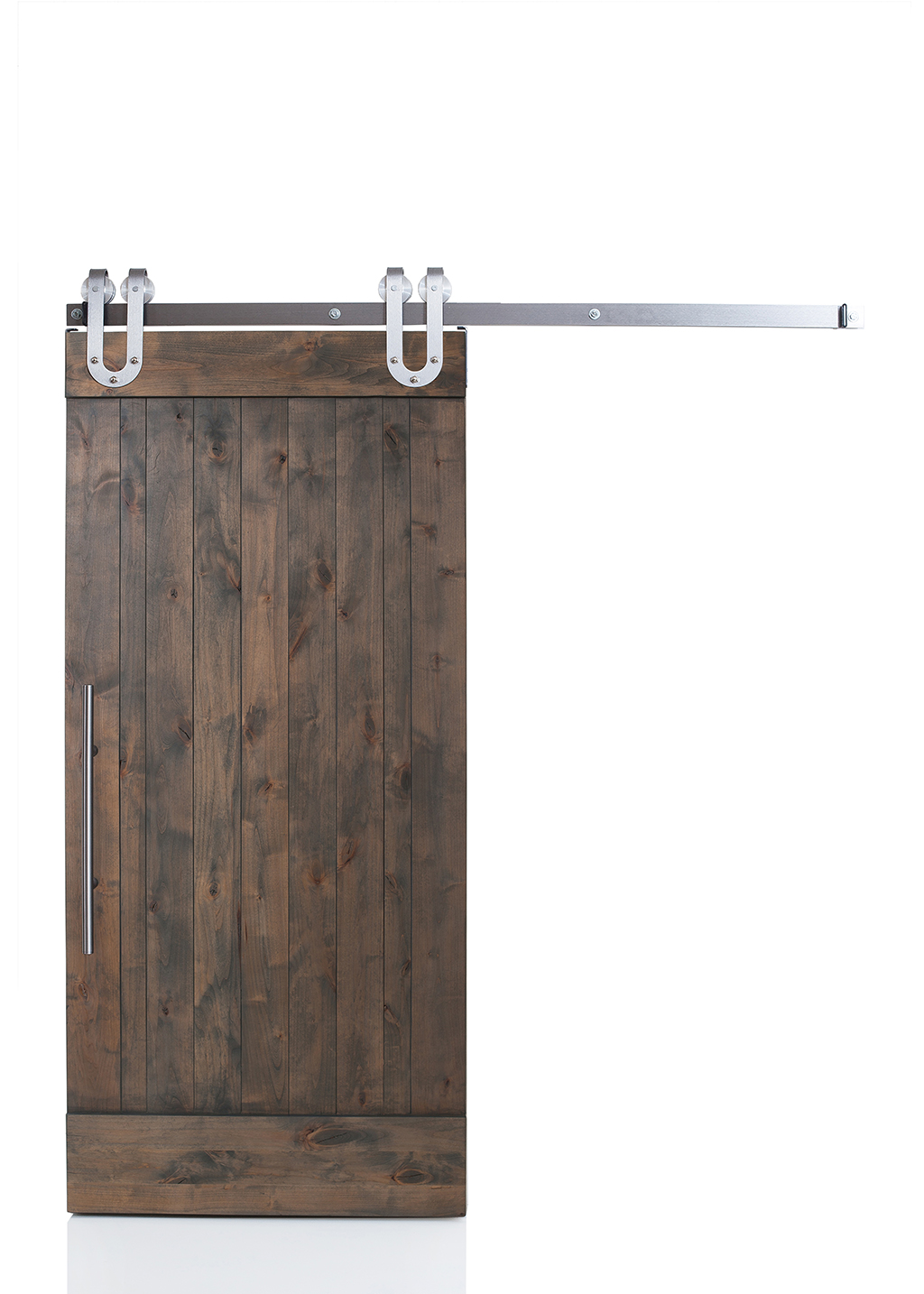 Mid-Bar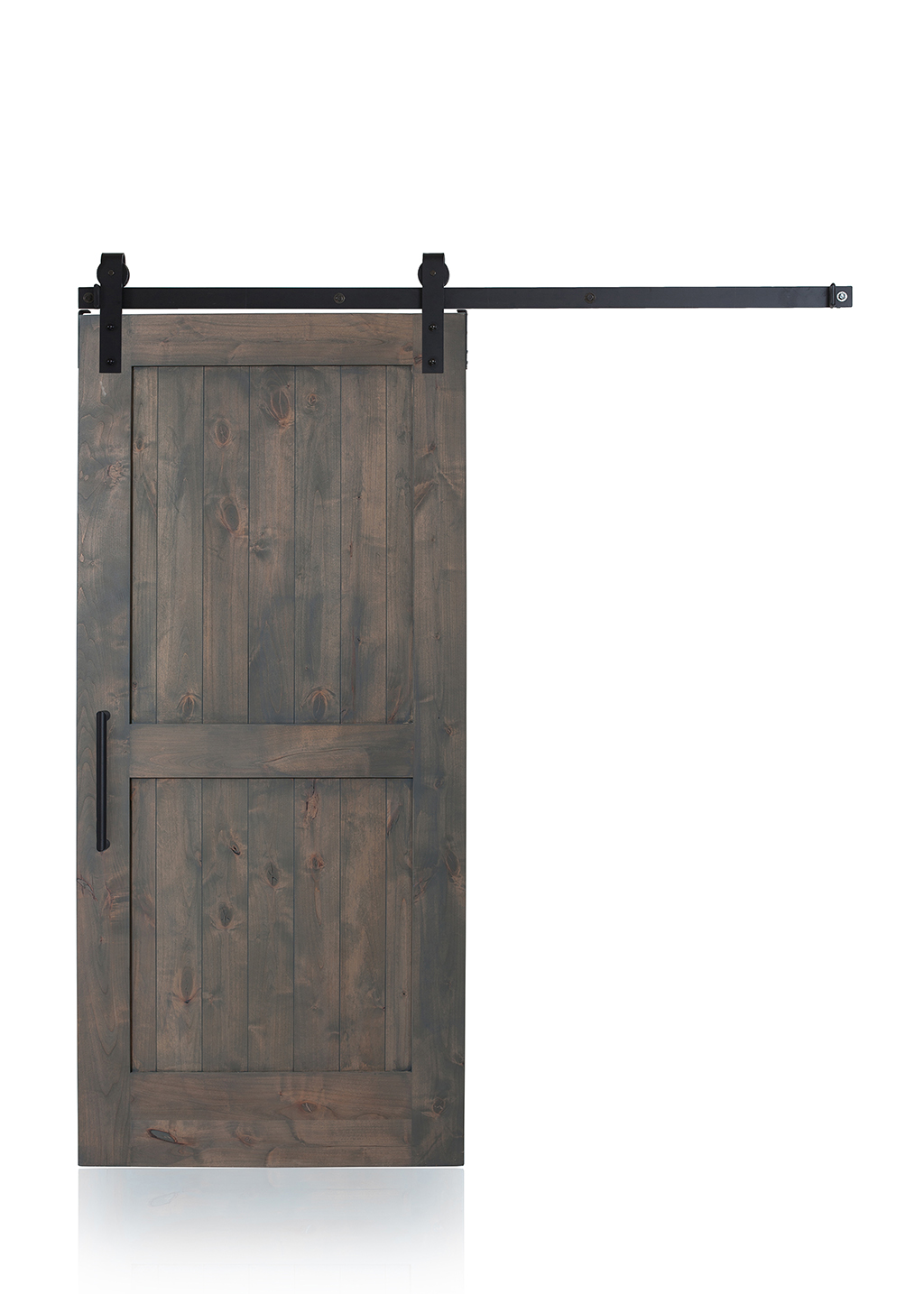 Z Barn Door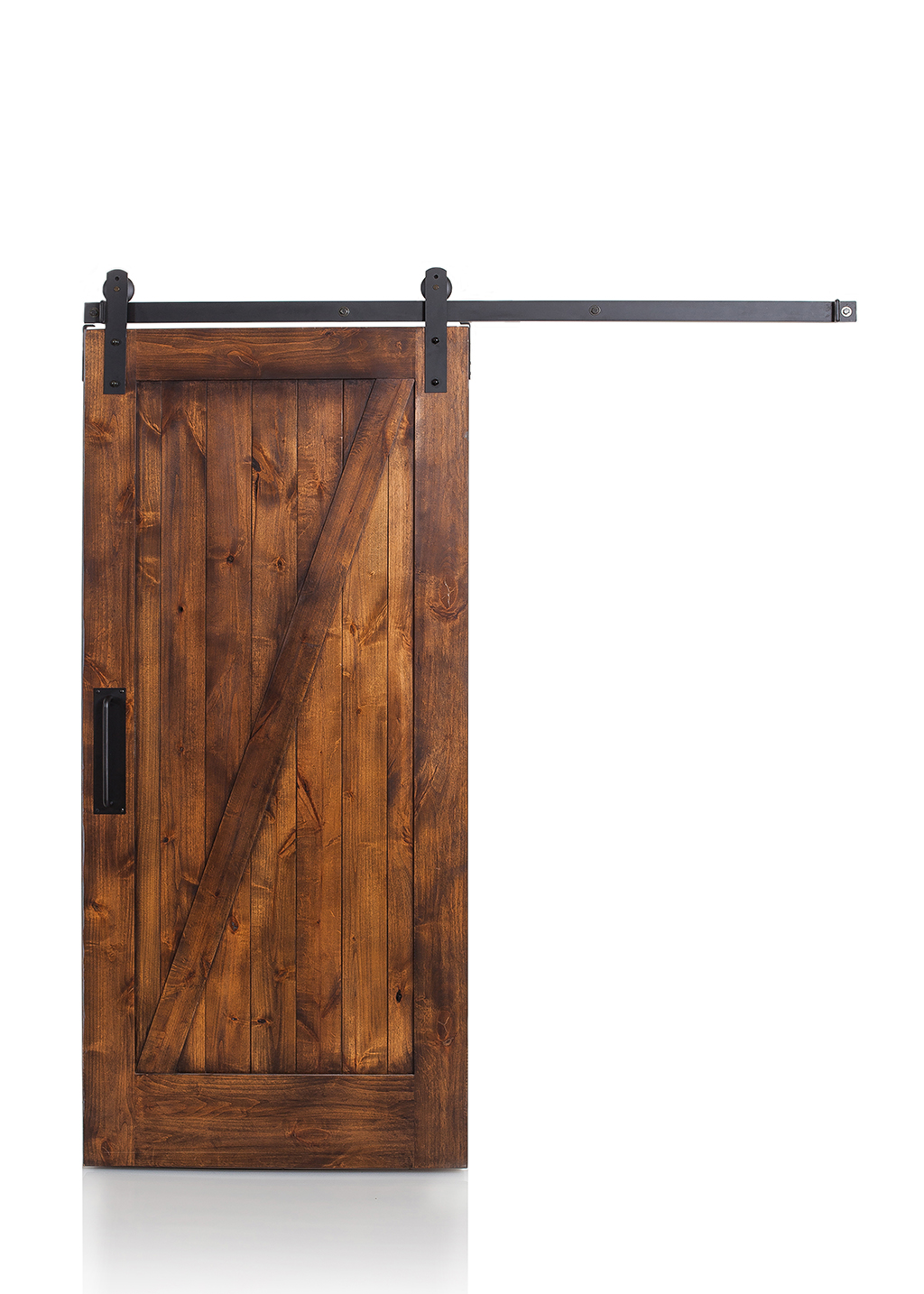 X Barn Door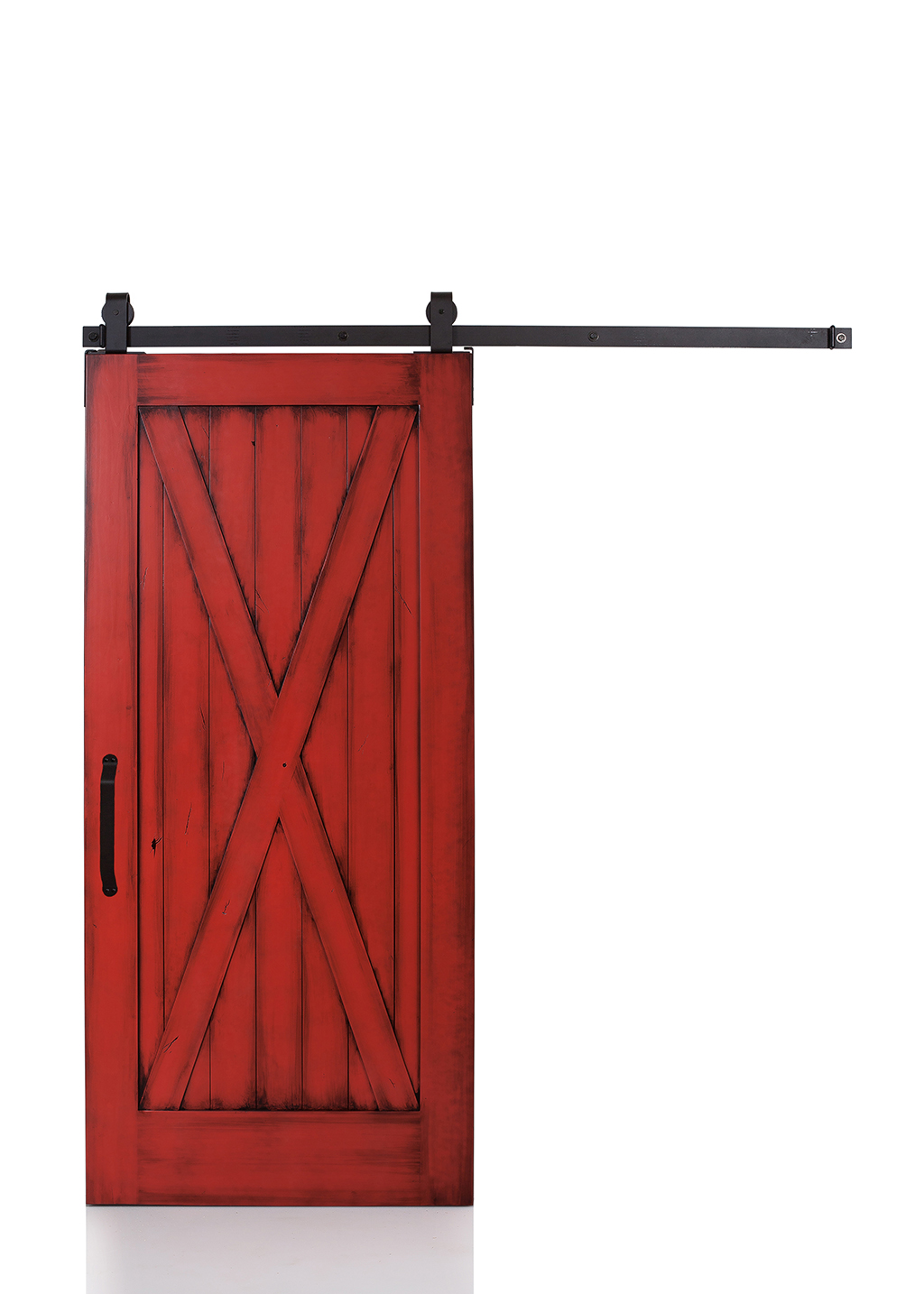 Double X-Brace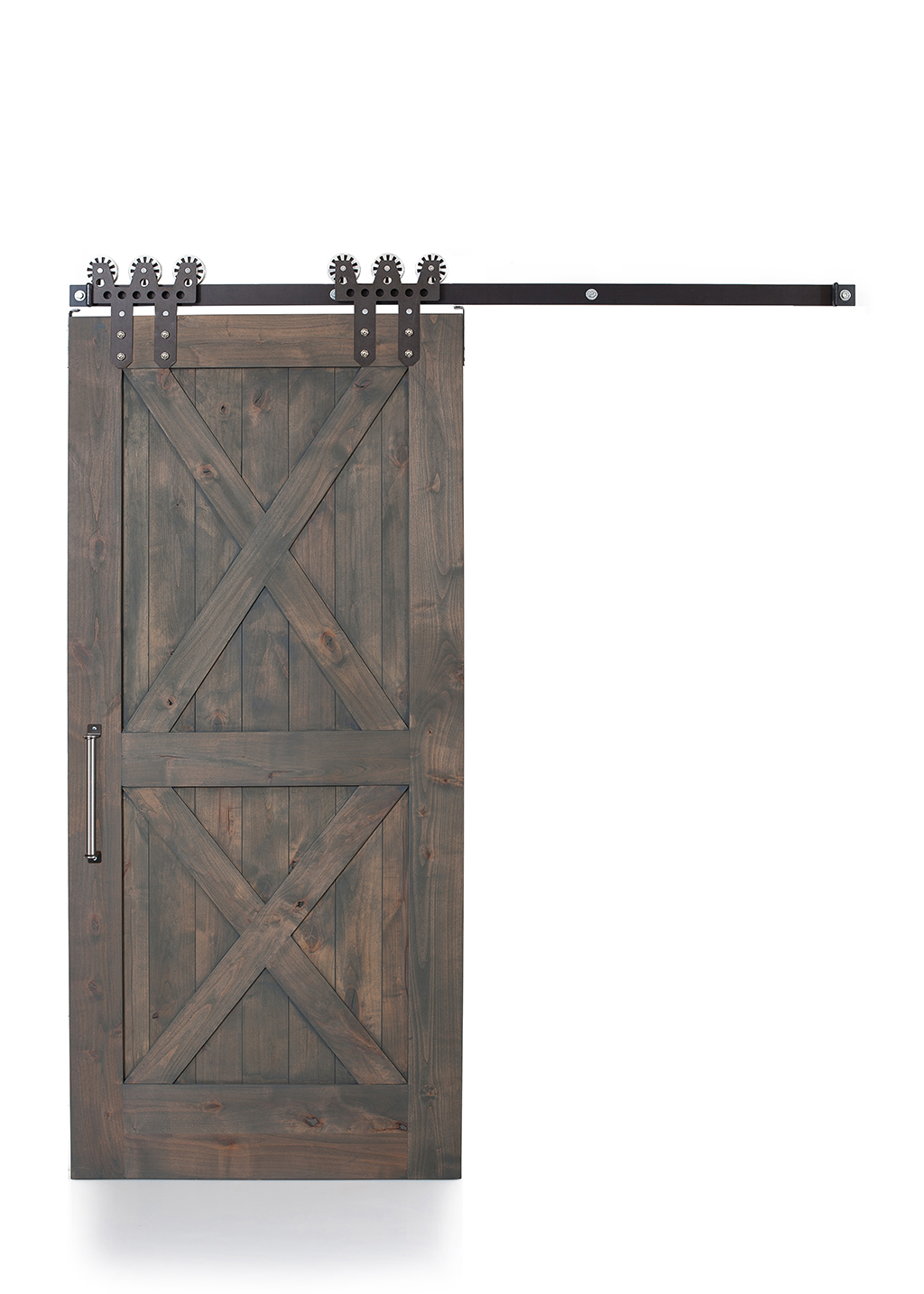 Half Barn Door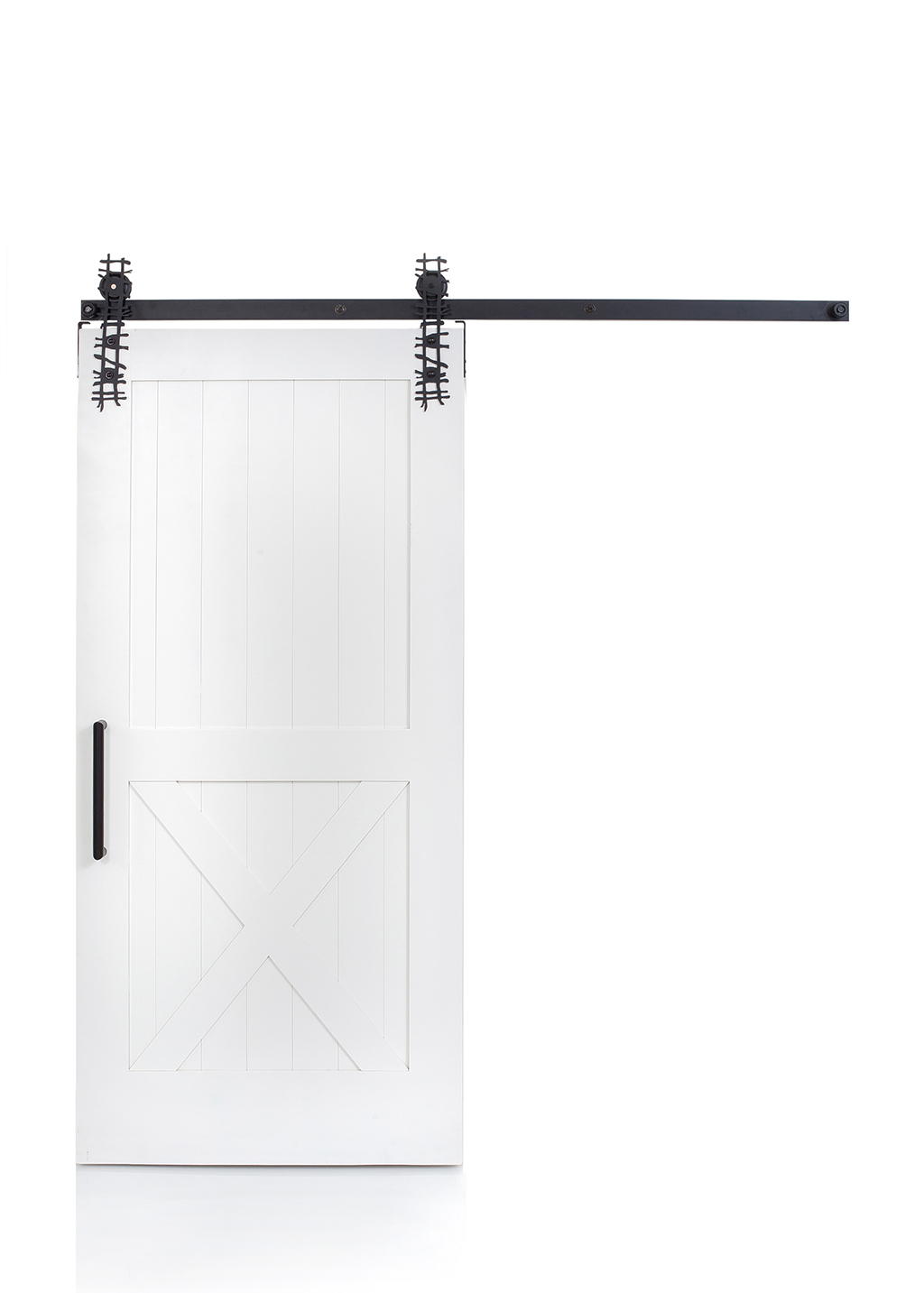 If you've found something that sparks inspiration for your home design,
contact us today
!
Browse our sliding barn doors and swinging barn doors or contact us to discuss a custom project. Select the materials, design, and hardware for your barn door and enjoy the unique artistic element it adds to your home.