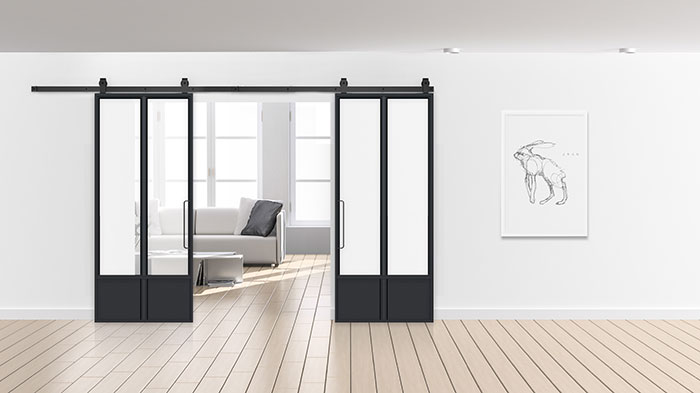 Whether you love hopping on the trend train or you prefer marching to the beat of your own stylish drum, the barn door is a way to embrace flawless style and functionality in your home. Our Rustica design team met a few days ago and we reminisced back on the days when there were just a handful of styles of barn doors being offered. The most common barn doors were the classic barn door, the Z barn door and the X barn door. These doors are made from solid knotty alder planks and assembled in a tongue and groove fashion with solid styles and rails. This type of assembly is how premium barn doors are built and will prevent warping in the wood slats. Most of these doors are finished with a stain and a clear coat of durable polyurethane. Not only is the barn door a functional way to separate rooms and living spaces, but barn doors also provide an opportunity to express personal style and bring artistry into your home. Now, many years later, we have designed a whole new line of barn doors and we can't wait to introduce them all to you.
Let's explore these unique barn door styles.
Embrace Practicality & Modernism: Mirrored Barn Doors
We've all fallen in love and become completely dependent on the mirrored closet door. These doors make any room look bigger and provide practicality when getting ready for the day. Replace a standard, mundane, six-panel closet door with a sliding mirror door.
Our top 3 customer favorite mirror barn doors are:
1–French Canter Mirror Barn Door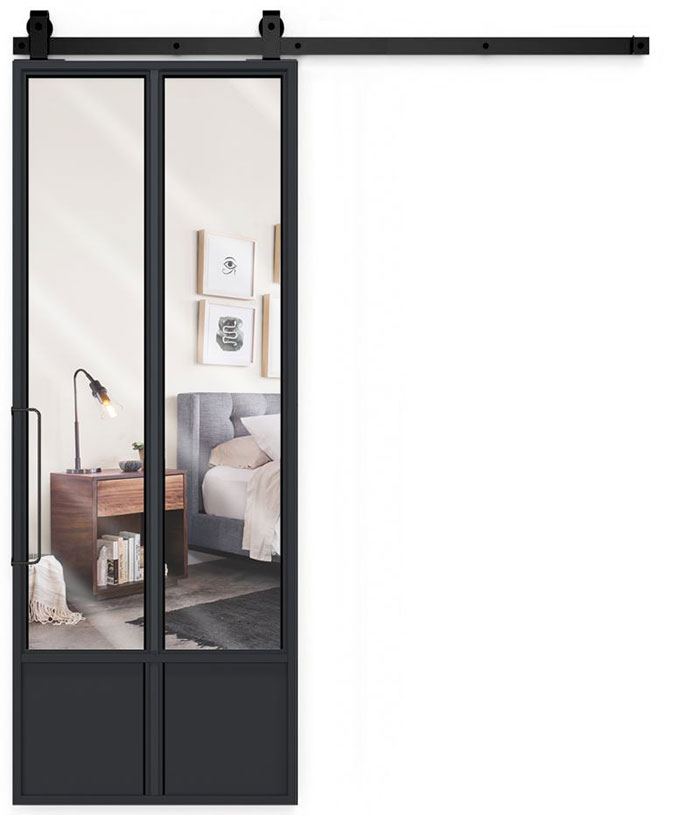 2–5 Panel Mirror Barn Door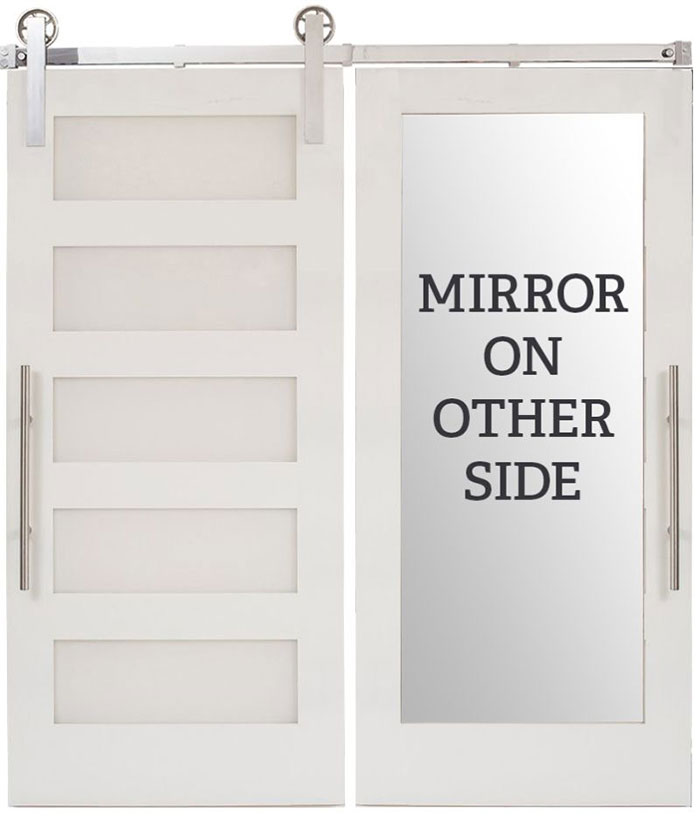 3–Half X Mirror Barn Door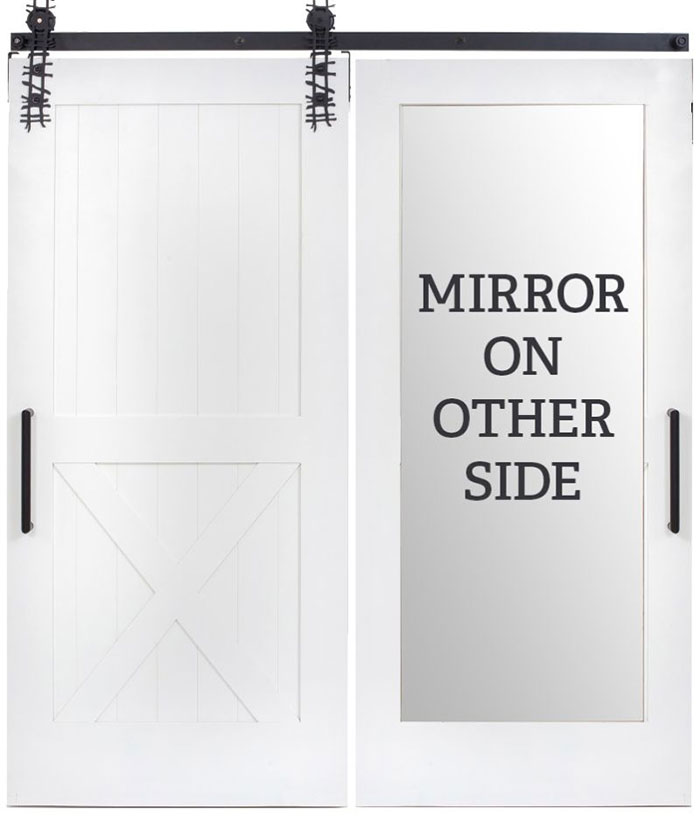 Keep an Eye Out: New French Metal Barn Doors with Windows
Not ready to separate your space completely? Let's install french style metal barn doors with windows. Choose from our many french metal door designs and select your grid pattern as well as the color of the metal frame. You can also select your favorite glass type. Maintain some semblance of separation without completely cutting off your access to other rooms with windowed barn doors.
Our top 3 customer favorite french metal barn doors are:
1- Mountain French Full Barn Door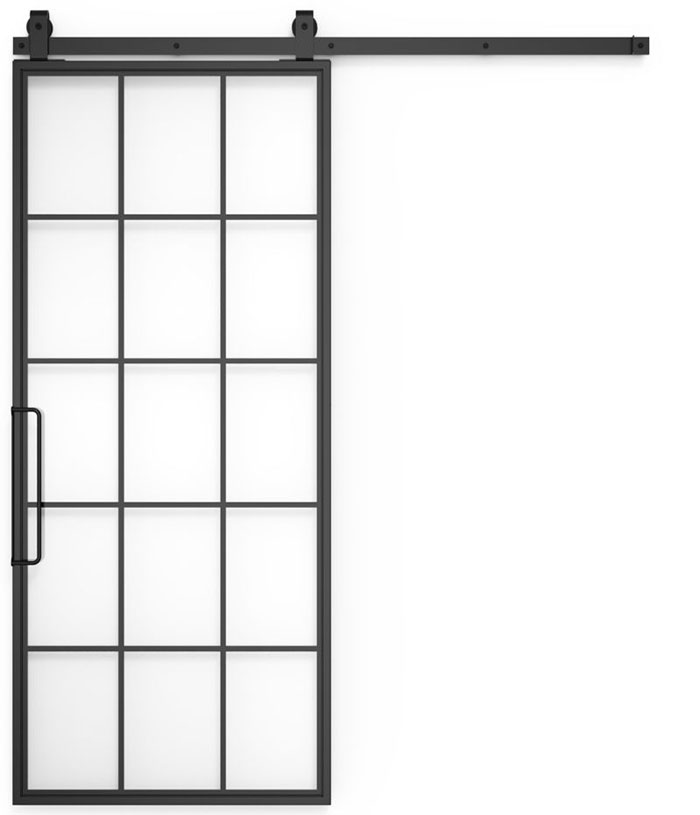 2-Chateaux French Metal Barn Door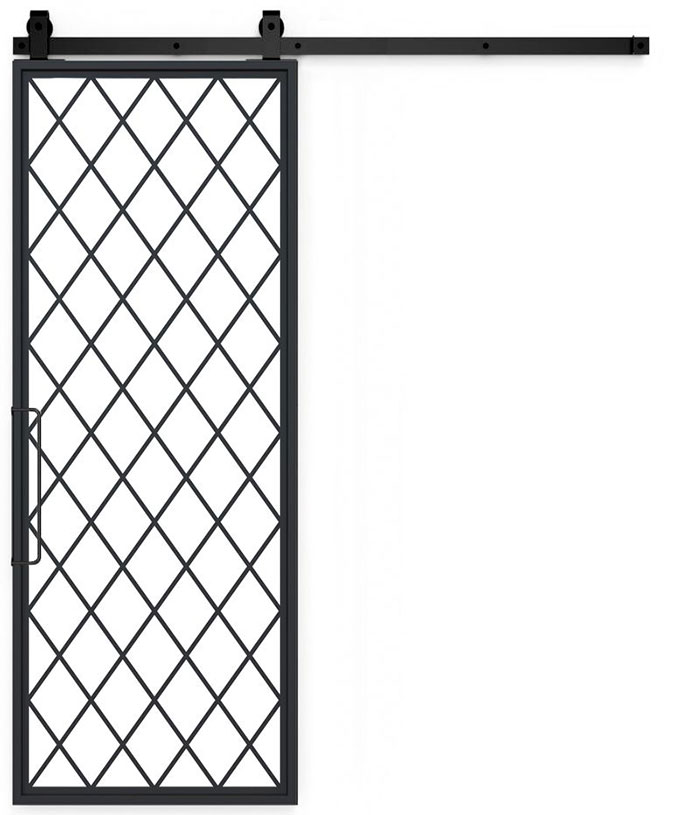 3-Modern Cottage French Metal Barn Door
Maximize Space: Barn Style Pocket Doors vs. Sliding Barn Doors
A huge advantage of sliding barn doors is that they maximize the space in your home. You can stop worrying about tight corners and awkward spaces by replacing swinging doors with a set of sliding doors on an
exposed track
. The track evenly distributes the weight of the door, enabling you to select a sturdy door that fits the style of your home. Sometimes though, a barn door can't be used in your space. The most common need for a pocket door is in a tight space in the kitchen leading into a mudroom or a connecting hallway. This is the best place, and may be the only option for a pocket door installation. Rustica's new line of pocket doors provides solutions to that "impossible" space where a swinging interior door won't work and where there is no space for a barn door to slide across the wall.
To view the complete line of new pocket door barn styled doors
click here to customize your pocket door
.