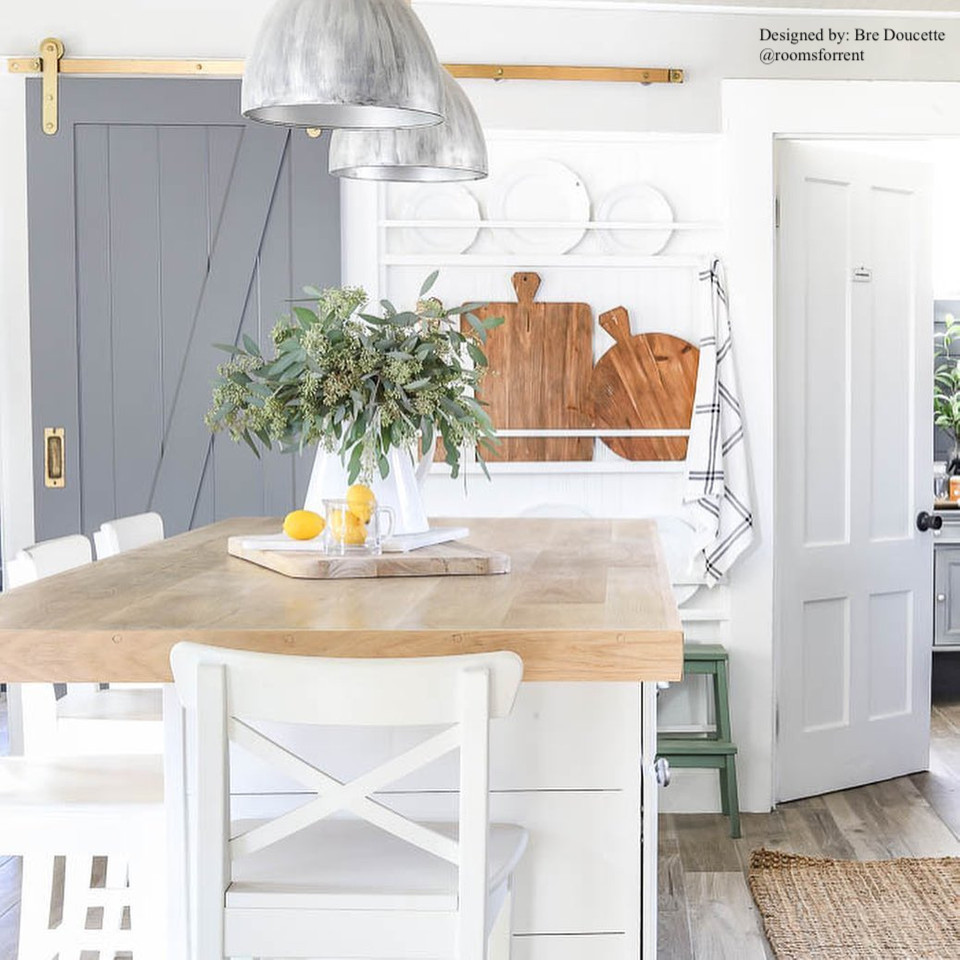 Trends come and trends go, sometimes almost as fast as they started. A home decor trend of recent years has been the rustic, farmhouse style. Farmhouse home decor is warm, cozy, relaxing, and full of charm and character while being organized around a central notion of practicality. It consists of neutral wall colors, apron sinks, reclaimed or distressed wood, vintage furniture, wicker and rattan, and you guessed it - barn doors!
This begs the question - Are barn doors out of style? First we have to look at farmhouse decor -
Is farmhouse decor going out of style?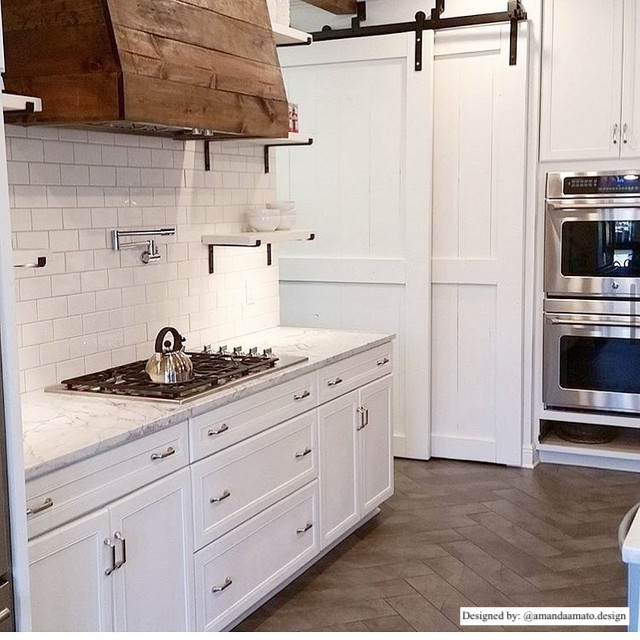 We think not. Trends often evolve, rather than disappearing all together. Farmhouse won't be going anywhere anytime soon, but will likely evolve into a new home decor cousin called Modern Farmhouse! Still full of the same warmth and cozy feels, Modern Farmhouse is less distressed and nicked up. Modern farmhouse combines the sleek clean lines of contemporary design with the cozy farmhouse aesthetic to create a uniquely fresh take on the country living inspired style.
So back to the real question here -
Are barn doors out of style?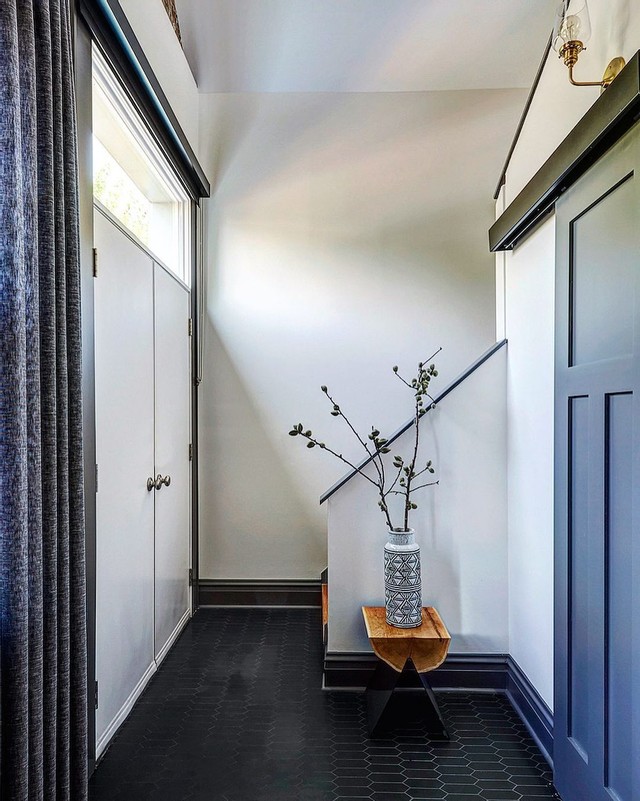 Again, not likely! Just like home decor styles evolve, so do barn door styles! You are no longer limited to the classic,
z barn door
and in fact, barn door refers more to the functionality of a sliding door instead of the specific style of that door. These days, you can get sliding barn doors in any color or style, even
metal and glass
if you think the wood look won't match your home decor style.
Just as farmhouse decor is evolving so are barn doors. They're here to stay for good as functional artwork that saves space and looks good doing it.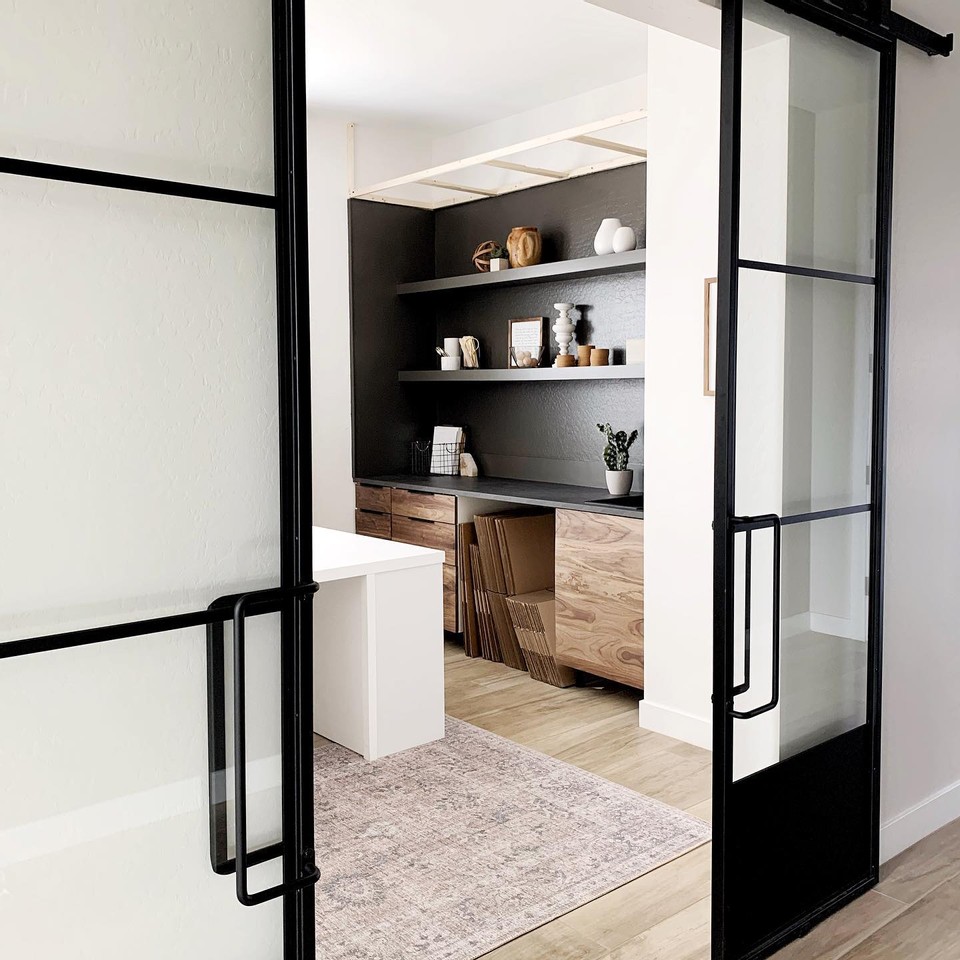 Struggling to pick a barn door style? With all the options available, it can be difficult narrowing it down to just one! We've put together a small quiz to help you determine which style best fits your personality! We hope this will help with your barn door decision making and make it easier for you to decide on a style! Each door has a unique look and feel perfect for any style!
Click the link below to take the quiz!