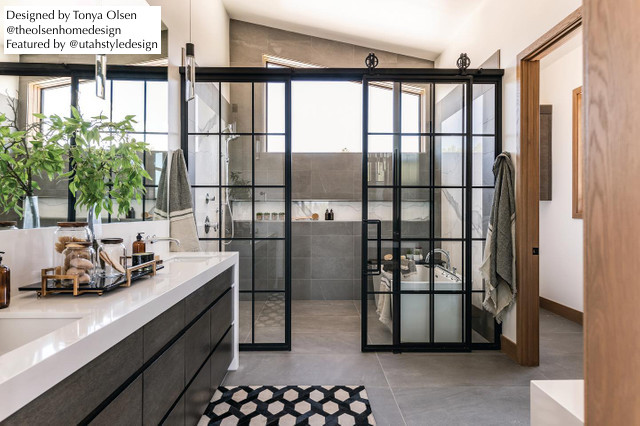 We know you have questions and who better to answer them then our expert craftsmen! Our builders have taken some frequently asked questions and answered them in as much detail as possible. Each week we will be having one of our experts answer a question in our series Answered by Our Experts.
It's no surprise that our metal doors are heavy. We make them out of high-quality steel after all! We often get asked if our metal doors are solid steel or not. Our metals expert Carl Cooper answers the different ways we use steel on our doors.
Are Our Metal Door Solid Steel or Are They Hollow?
All of our metal doors are constructed of steel tube. In a result, the door is very durable and also lighter for ease of installation and can be supported structurally in most applications. Depending on the style of the door, they are also constructed with steel stops that hold glass or wood inside the tube frame and steel sheet metal on either side of the glass to give each door a unique look.
Additionally, a select few of our metal doors have a thin steel sheet covering the whole frame, some with added panels for aesthetics and character.
-Carl Cooper, Metals
Our metal doors are heavy, but they would be even heavier if they were solid steel all the way around, making it difficult to install. Since tube tracking is made of steel, it is extremely durable and will last you for years and years. Our metal doors are one of our top sellers. We love seeing them in homes all over the nation! If you have any additional questions regarding our metal doors, please feel free to contact our service team. They would be happy to help!
We hope you've learned something from this week's Answered by Our Experts if you have a question you want answered, share it with us! Who knows, maybe yours will be featured on our next Answered by Our Experts blog post.