"God left the world unfinished for man to work his skill upon. He left electricity in the clouds, the oil in the earth. He left the rivers unbridged and the forests unfelled and the cities unbuilt. God gives to man the challenge of raw materials, not the ease of finished things. He leaves the pictures unpainted and the music unsung and the problems unsolved, that man might know the joys and glories of creation." -Thomas MonsonPut simply, the exhilaration of being creative and the feeling of accomplishment that accompanies hard work brings happiness.
Jason Mollak
Craftsman // JPM Construction
Jason Mollak is President of JPM Construction Inc, based in Omaha, Nebraska. A devoted father of all girls and a gifted craftsman, his most recent labor of love was building his family's own home. Jason puts his whole heart and soul into everything he does and today is sharing his personal experiences and insight on being a creator. Follow him on Instagram at @
jpmconstructioninc
.
Can you tell us about yourself and how you got your start?
When I was younger, I always helped my dad out with small projects. I really love building things with my hands; being able to create things myself and seeing the end result. It's a great feeling to make something for another person and witness their excitement about your work.
At 17, the manager of a construction company came into my high school woods class and asked the teacher if he could recommend anyone that would be a great fit for his company. My teacher recommended my brother, me, and a couple of our friends. I've always loved carpentry, so I jumped at the chance to take the job. I worked there for ten years before starting my own company 4 years ago. We specialize in finish carpentry installs, cabinets and other types of woodworking.
"Always do the best you can, but that doesn't always mean striving for perfection. Sometimes, the beauty of what we do lies within the flaws."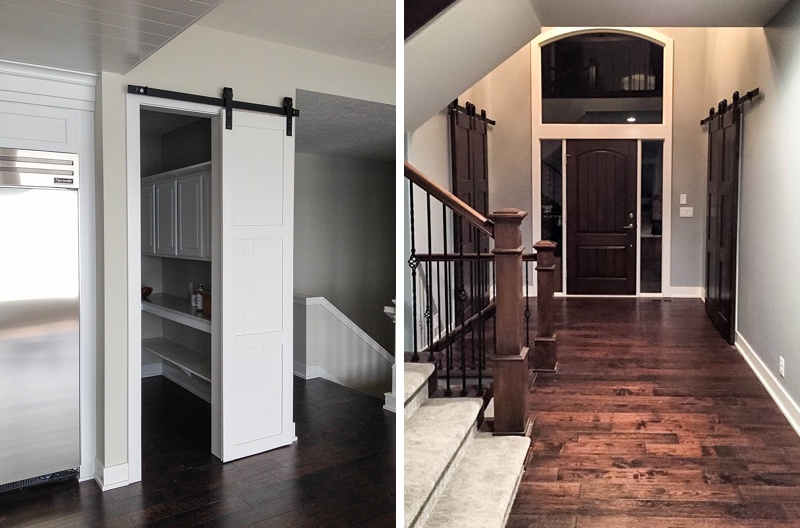 Where do you find inspiration for the things you create?
I get inspiration mainly from within myself; I'm always striving to do better and be better. My wife is a great support because she's always motivating and encouraging me. Instagram has also been really helpful in staying on top of the best new products, new ideas and how to maintain the highest quality. I take what I learn and integrate it into the company so we always give our clients the best we possibly can.
What advice would you give to someone wanting to be more creative?
Always do the best you can, but that doesn't necessarily mean striving for perfection. Sometimes, the beauty of what we do lies within the flaws.
What are some simple home Improvement projects that you would recommend that make a big impact in a home?
Aesthetically there are many things you can do to change your home for the better without making it a long, drawn out process or having to move walls around. Paint, new carpet, new railing, new trim, new wood floors, and even sanding and refinishing your existing wood are all great options.
If you're looking to update and add character to your kitchen without major renovations, you can reface cabinets, add new hardware and replace countertops. To maximize space, it can be as simple as adding a barn door to the room or rollout drawers inside your cabinets. Creating feature walls with barn wood, tile or wainscoting is also really popular right now and it makes a big difference in the feel of a space.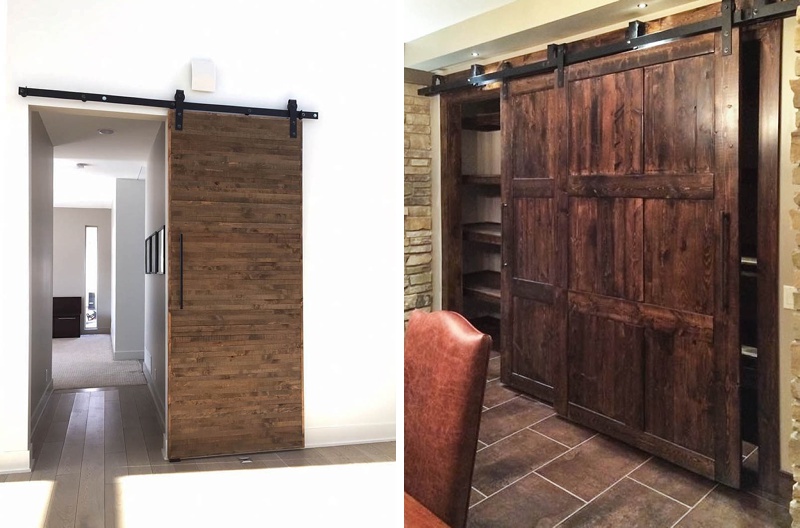 How did you find out about Rustica Hardware?
About 5 or 6 years ago a friend of mine wanted a set of barn doors for his office and back then I didn't really know a whole lot about barn doors or hardware. He used your hardware and that's when I was first introduced to Rustica. We've done quite a few barn doors since then and people have brought in all kinds of hardware for the doors. My experience has been that the other hardware was never as well made and I didn't like working with it, so I started offering Rustica Hardware to clients. Your hardware is easy to work with and Rustica is the only company that offers adjustable spacers that allows us to hang the doors perfectly on any wall, including walls that are uneven. Rustica's hardware allows for fine tuning even after the door has been hung. Other hardware and hangers just don't have the same quality.