Ben Uyeda is an inspiring creator, a talented architect / entrepreneur / educator / author / master builder. Ben is the genius behind the successful website and youtube channel HomeMade Modern. If you're new to the world of HomeMade Modern, they're "smart, affordable DIY design for cool people who like modern home furnishings".
How did your upbringing influence your career?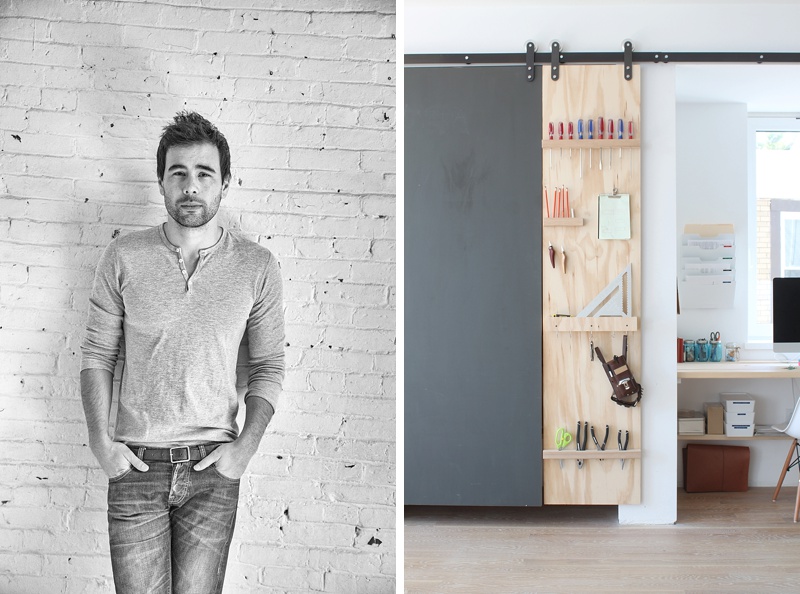 The design abilities came from architecture school. One of the best things about a design education is that a good educational system tend to focus on process and concepts, not prescription. Then you can apply them to all areas. If you only focus on the parts and pieces, you are really just learning how to do one thing and probably aren't going to create anything new.
How did HandMade Modern come about?
After starting an architecture firm, and then a company that created free downloadable energy efficient architecture plans, I began thinking about what my favorite part of the design process is. I think it's important to remember with design, whether for yourself or as a profession, really see what your personality type is. You need a different business model if you like to do a million different things at once, or if you like to focus all your efforts on making and revising one project.
I've always liked building things, and I've always liked making models even more than doing drawings. What I like about the media process is you design one thing and thousands of people can use that one things. I knew I wanted to focus on instructing modern, affordable design so I made a few test projects and put them out there to see how they'd do. That was 3 years ago.
Right now I probably have 4 or 5 active projects at a time, some things require time in between and sometimes I don't have them all worked out, I sort of have a rough idea and will start building and will stop halfway through to figure it out and move on to something else in the meantime.
Tell us about the barn door project.
I've always liked barn door hardware. Barn doors are cool, but I think the hardware and the function are the best part. I live in a loft space and it's great, but it can look really messy.
The barn doors are awesome because it looks a lot cooler than a bunch of cabinets and you can slide them around for privacy. I took it a step farther and used the actual doors for storage. I wanted to have all those things you need in a pinch readily available, so one of the panels holds the tools. You wouldn't normally think of tools as nice, aesthetic things that you want on display, but people love the way it looks. We can celebrate functional things.
I also made a book ladder with a series of shallow shelves.You can store 15-20 books in it and they are visible conversation starters. It's also nice when you're wandering around to be reminded, I'm halfway through that book… The 3rd panel is chalkboard paint on a piece of plywood, it has that nice texture and sometimes I will write my to do list on there.
What helpful advice can you offer for a novice builder?
Even though barn door hardware is pretty simple, installing the track can be a little difficult. One of the things I was really excited about this brand that is that you offer the headers. I think anytime a project involves something structural that goes into drywall, people get hesitant. So the header system you guys have is fantastic because spacers are a forgiving layer between that and a metal track while getting the screws to line up with the track.
One of the keys that I think to help people to make their own things is to assure them that the simpler things to do actually look better. Things can be simpler than we realize. Builders think we can't show plywood and always make complicated edges for projects. But when you look at what people really like, they like things they can understand. They like seeing the rough edge of plywood. They like seeing how plywood layers are sandwiched together like those wafer cookies I used to eat at my grandma's house.
If you're building something for the first time, you do something where the ingredients are doing all the work. There is a lot less room for error and the results will still be pretty spectacular. I think a barn door project is a lot like that. You don't have to forge the steel and machine the wheels. You really just have to get a couple sheets of plywood, maybe a stud finder, have a level so you can install the track somewhat level, and a cordless drill. Then you screw some holes through the plywood, put the bolts through and you're set. You've created something spectacular that's really easy to do.
Where do you get inspiration from?
Through action. The more action I take the more ideas I get. I don't get ideas from my brain, I get them from my hands. There are visionary people who can just sit and think of things, but that is not most people. The starting point for my ideas is the lowest common form of the design. I will look at the thing that is so obvious. I've gone to 50 different countries around the world and it is not uncommon to find people in each country use two cinder blocks and a board for storage, and then a milk crate as storage in any home. We know it's easy, we know it's affordable, but how do I do one or two things to make it a little bit cooler? How do I elevate this slightly?
That's a great place to start if you don't have a design background. Don't start with going through the Vitra Museum and look for inspiration. If you're comparing yourself to the greatest furniture makers ever, it's going to be a little bit daunting.
What do you listen to when you're working?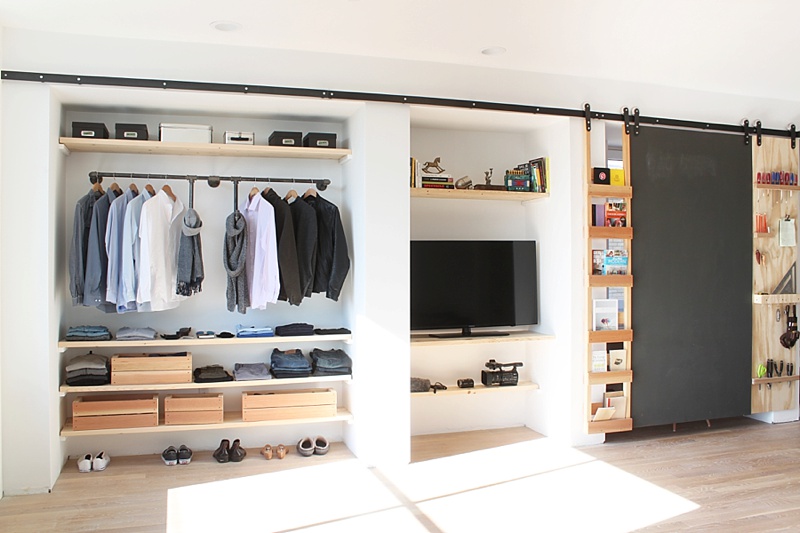 A lot of audiobooks and podcasts. "Making It" is one I never miss. It's great for brands and for creatives. The other one I'm listening to is the Tim Ferriss podcast. He interviews really fascinating, successful people and then breaks down what makes them perform so well.
What do you like to do when you're not working?
I like feeling productive, especially as I get older. Recently I've been doing digital experiments. The spiral staircase I just shared started as a project for fun and then it became a business opportunity. If you focus on being productive you'll often find business opportunities. Just make sure the business part doesn't ruin the fun.
Follow Ben:
@benjaminuyeda