From hinged to sliding and everything in between, Rustica has the perfect door style for every part in your house. Each area of your home has unique needs. The many different door functions that Rustica offers, allows you to get the best type of door for your home.
Front Entry Door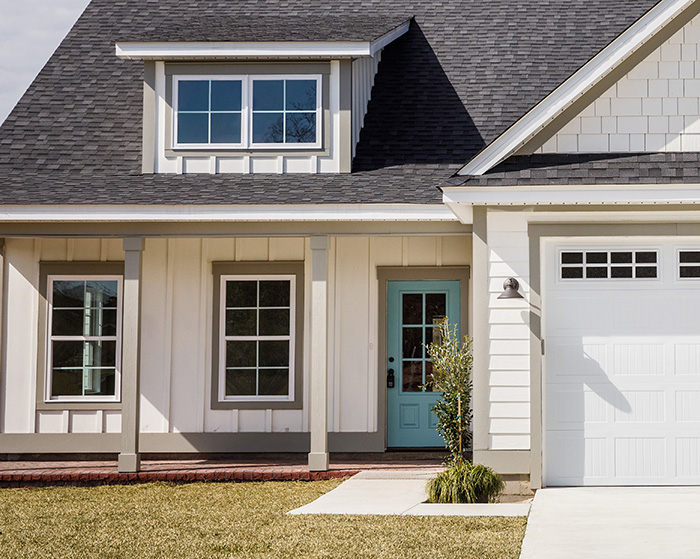 Your front door is the first thing that welcomes guests you your home. Rustica's front entry doors make the perfect first impression. With multiple different designs and styles, you'll be sure to find the perfect one for your home. Each door is handcrafted using engineered lumber to prevent warping.
Pantry Door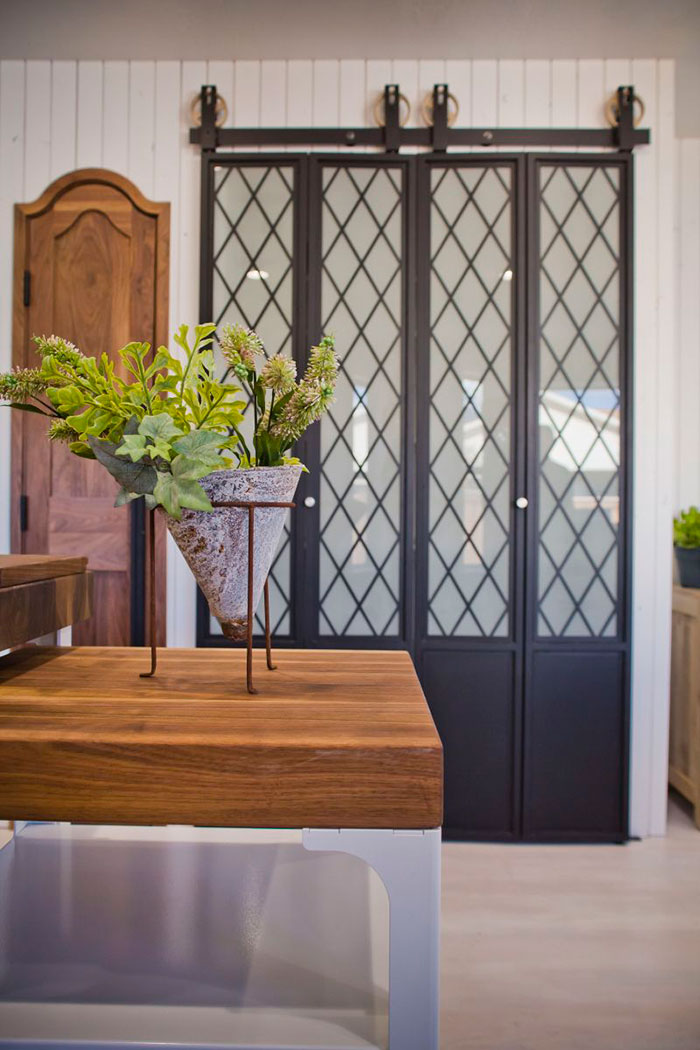 Kitchens are usually an area of your home where more space is sought after. A sliding door option is perfect for spaces where clearance is limited. We love seeing barn doors and pocket doors being used as pantry doors. If you do not have the wall space for a sliding barn door or a pocket door, you might want to consider the bifold barn door. This door still slides on an exterior track, creating the same barn door look with a shorter track.
Master Bedroom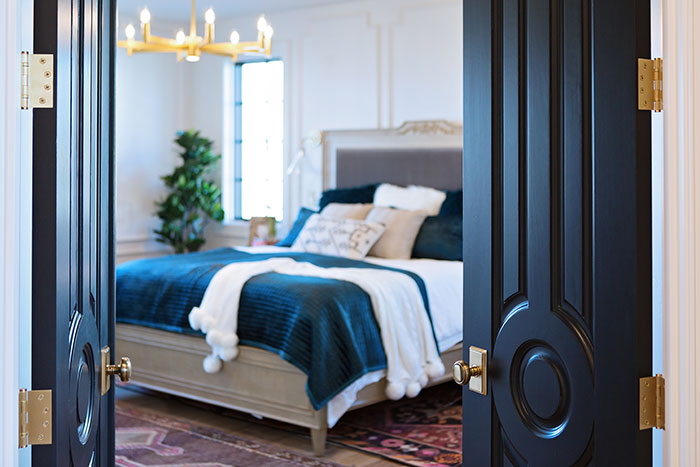 Double doors create a grand look in any setting. Adding a pair of hinged or sliding double doors to your master bedroom has the ability to change the look of a room completely. With all the different options that Rustica offers, you'll be sure to find something that matches your style.
Bedroom Closet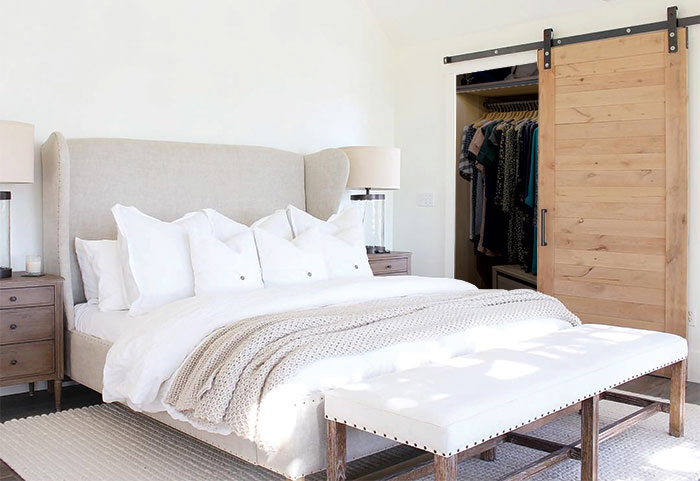 Adding a sliding barn door to your closet is not only stylish, but convenient. Bedrooms are another area in your home where space is coveted. A sliding barn door saves space and gives you a chance to express your personal style.
Rustica has a door for every area of your home. No matter what the function or style is of the door, you can be assured we use the best materials in the industry. Each door is made to order by our expert craftsmen with you in mind.
If you have any questions, please
contact
our service team. They would love to help!