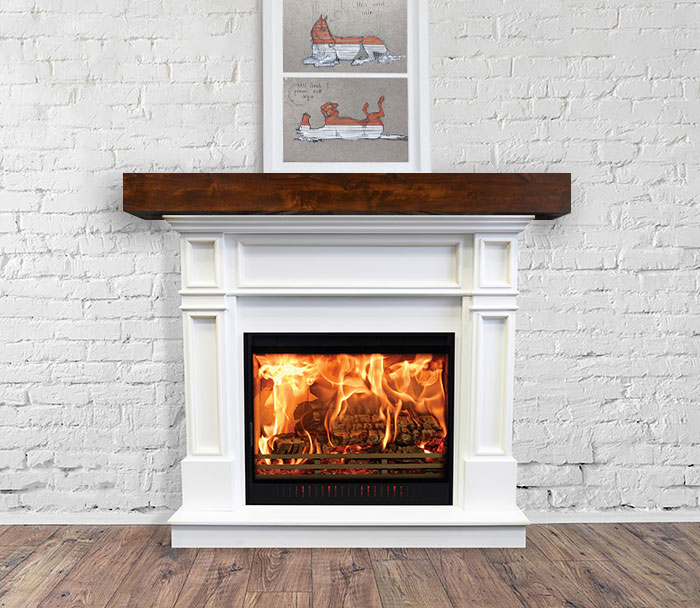 Architectural fireplaces are such a timeless addition to any space and interestingly enough have not changed much in over two hundred years. Fireplaces function as a warm gathering place and a major focal point in many of today's homes and lodging places.
Within the last several years the portable (non-architectural) self-contained and vent-less fireplace has been introduced in the interior design and decoration industry. The newer product now allows interior decorators to be able to market a fireplace as "portable furnishings" without the need to be involved with construction or architectural changes. In fact, the floating mantels offered at
Rustica.com
make installing a mantel easier than ever!
Rustica's unique selection of mantles allows you to easily add a focal point of interest to any room that may be lacking architectural features while offering ambience, warmth, and convenience to your space. Many new and existing architectural fireplaces are being fitted with pre-built fire logs operated by remote control. This type of fireplace has the benefit of being easy to operate with a remote control unit and is available in electric or gas without the need for venting.
Check out our line of mantels
here
and create a warm feeling at home that will bring the family back together for some real quality time.