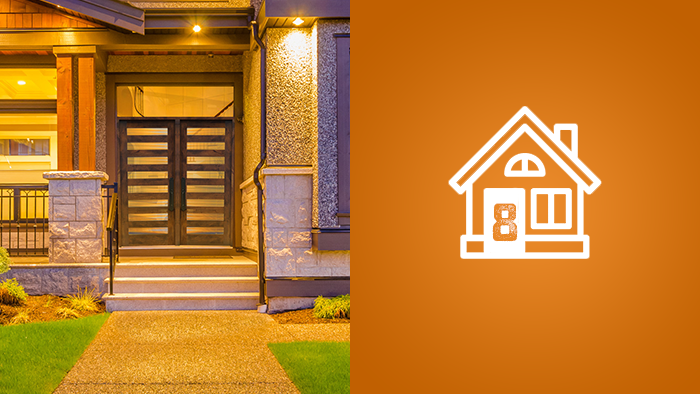 Finding a door that rocks when you knock
Think of your
front door
as an extension of your home's welcome mat. It can either lure guests in or push them away, so it's important that it communicates the right kind of intention. From expressing your personality and style to providing curb appeal and protection for your family, your front door serves a multitude of purposes. Let us show you how it can be both functional and fashionable with these front door décor ideas.
Paint That Pops on a Front Door
The reason the classic red front door works so well is because it stands out. Now, you don't have to automatically go with red, but picking a vibrant color that pops -- think robin's egg blue, mint green, or a bold purple or orange -- can help give your front door just enough personality to draw attention and add charm to your home's exterior.
Wreaths. Wreaths. Wreaths.
Who said
wreaths are just for Christmas
? One of the most popular and traditional front door decorations, wreaths are versatile decorations that allow for a wide variety of personalization year 'round. Whether you buy one from the store or craft one yourself out of branches, bows and flowers, a wreath on your front door can add that little extra in extraordinary.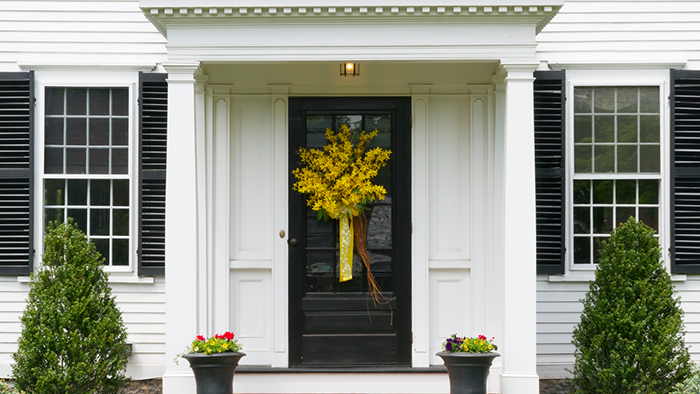 Family Monogram for the Win
Big letters that represent names are a popular trend right now. These large letters make simple, yet attractive door decorations. (And are a great way to let your mail carrier know they're delivering to the right home!) Simply adding a stylish metal or ornate letter accompanied by a bouquet of flowers, a fresh coat of paint, fashionable fabrics and more can really help add hominess to your front door. It's not just a door for the exterior anymore: it's a peek into the family – the home – that lives inside.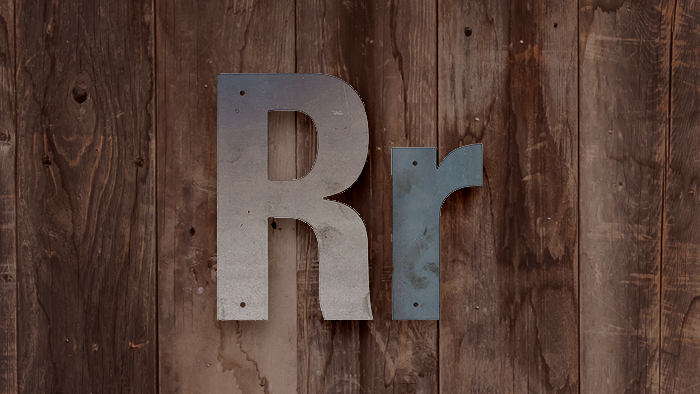 A Picture (Frame) is Worth 1,000 Words
Affordable, versatile and artistic – an empty picture frame can provide a fun composition and unique front door décor. You can even take it one step further and decorate your frame with faux flowers, fabrics, and of course pictures, to liven up your door's style.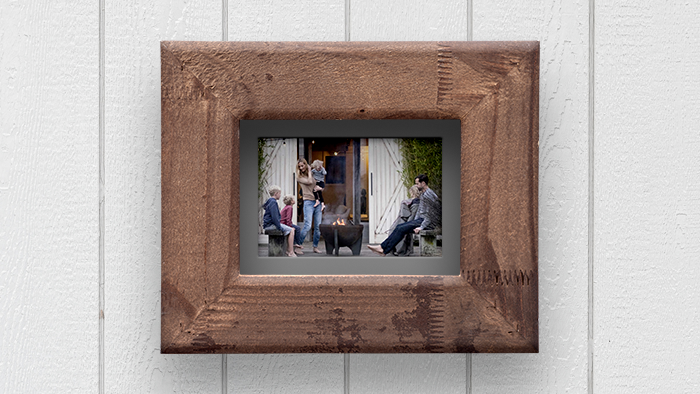 A Front Entry Bouquet of Beauty
Perfect for spring and summer, a hanging flower basket for your front door is the perfect seasonal greeting. Easy, elegant and versatile, your flower basket – or makeshift umbrella flower basket – can provide a beautifully refreshing decoration for the entrance to your home.
Sweet Door Symmetry
Sometimes you don't need to decorate the door itself, but rather what's on each side of the door to achieve a striking balance. By placing two identical potted plants or hanging romantic lanterns on either side of the door, you can create a symmetry that's aesthetically pleasing.
"Knock, knock. Who's there?"
One of the most common door ornaments, door knockers are practical and pleasing. Whether it's a minimalist knocker or a more artistic piece, door knockers can truly add to the elegance and lend a more traditional feel to your home. If you like to think of your home as your castle, you can bring a bit of medieval flair to a modern home with the right door knocker.
Simple Geometry. Contemporary Door Beauty.
For fans of the modern minimalist motif, less is more – and that includes decorating your front door. To achieve a simple-yet-stylish look, try creating simple geometric patterns like circles, squares or triangles on your front door. This newer fashion looks particularly sleek on contemporary aluminum doors.
Whatever route you decide to take your front door home décor, make sure that it fits you and your family's style. Your
front door
is the entrance to your home -- don't miss the chance to express yourself and get creative.