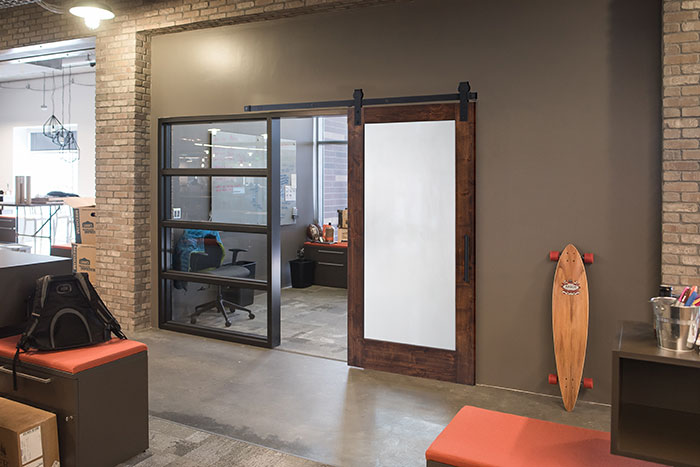 Whiteboards are a nifty way to stay organized. Having one right on your barn door is not only convenient, but smart! There are a million different ways to use your
Whiteboard Barn Door
. Here are 5 of our favorites:
Dinner Menu
Use the Whiteboard Barn Door in your kitchen as a dinner menu. Avoid the, "what's for dinner?" question every day by planning out meals on the whiteboard.
A Family Calendar
Every member of the family has their own special schedule. One kid has to be at soccer practice by 6, and another one has debate at 7, and don't forget about that casserole you need to drop off at the neighbors! At times it can be difficult to keep track. Instead of trying to remember everyone's plans, draw up a calendar on the whiteboard barn door. Having your family's agenda all in one place helps keep you organized.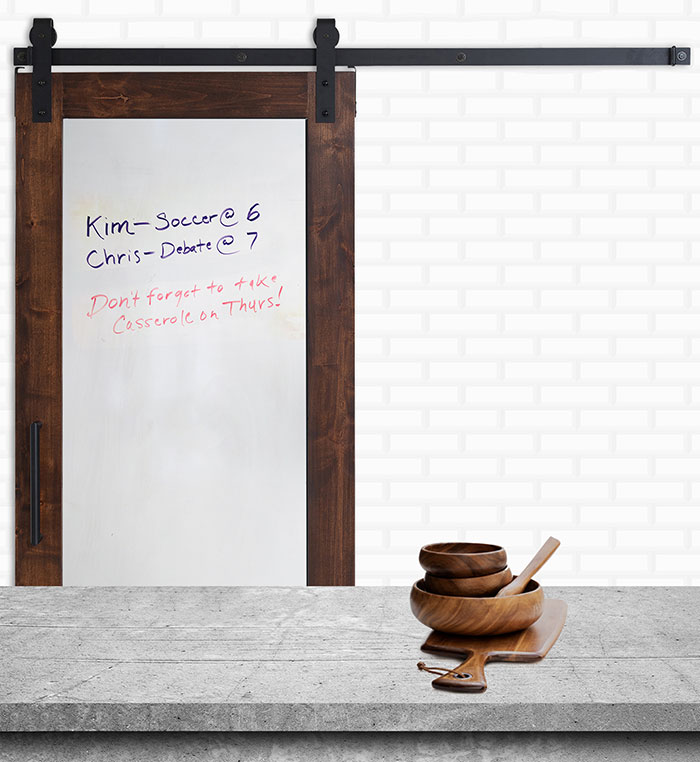 Brainstorming
The Whiteboard Barn Door would be perfect in a home office. Most would agree, whiteboards are great for brainstorming! Save a few trees by scribbling down ideas on your convenient and stylish whiteboard instead.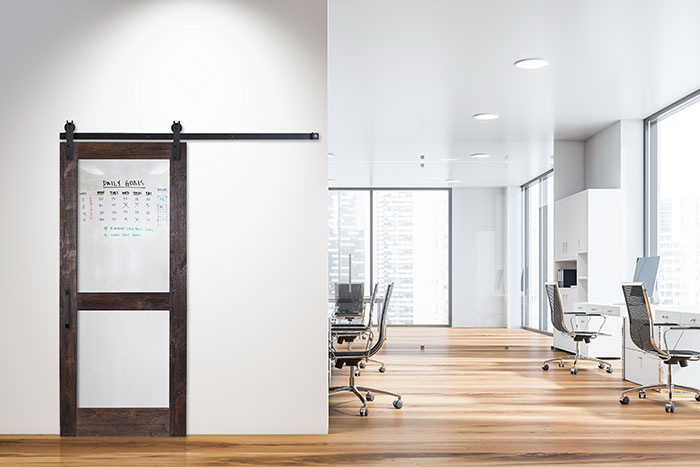 Chore Chart
Share the load! Divide up some of those household chores! Organize everything that needs to get done and then delegate. The whole family will be able to check the whiteboard on the barn door and know exactly what they need to get done. Update it easily by erasing and writing down the next week's duties!
Homework
Help your kids master their math homework or score a 100 on that spelling test! Whiteboards are a useful tool when teaching. Most classrooms use them, so it's a platform that your kids are familiar with.
Whether you're using it for your to-do list or a way to keep your family organized, the Whiteboard Barn Door will make a great addition to your home.
Check out our Whiteboard Barn Door
here
.
As always, if you have any questions or need guidance on a project, feel free to
contact us
!