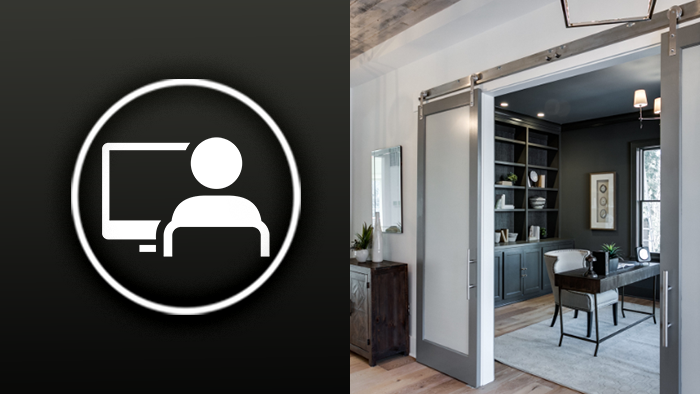 A door that works as hard as you do
When it comes to your home office door, there are two things everyone wants: First, a door that can offer you the solitude you need to get work done and second, a door that's going to look good because you're probably going to be seeing a lot of it, going in and out.
The good news is, there are
plenty of options
that can give you the quiet functionality you need blended with the fabulous style you want.
From rustic and vintage to elegant and minimalist, here are some home office door ideas that you'll love.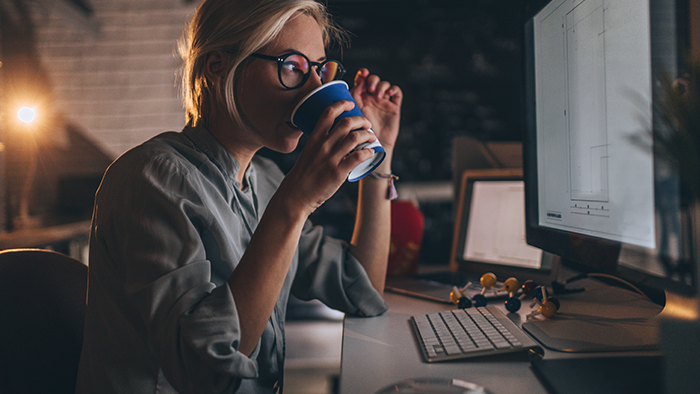 Picture Credit: The Lighting Judge


Glass office door
When it comes to modern minimalist design, less is definitely more. So, if your home office is more of a built-in attachment to your master bedroom or living room, you might want a door that offers some light to overlap between rooms.
A contemporary glass door design
or a combination glass and wood door is a great way to divide the house and soundproof a space while still letting the area feel open and lighted.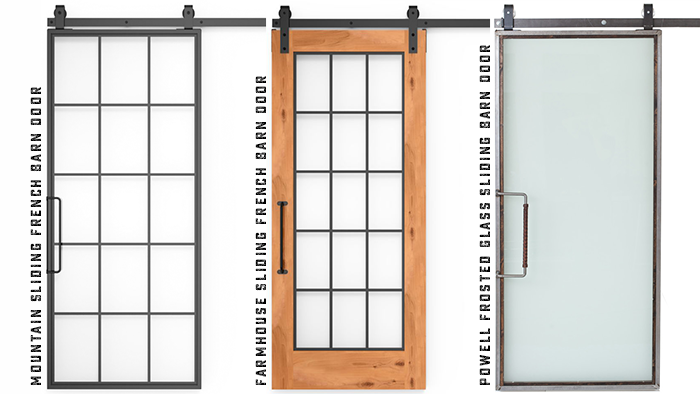 Sliding barn office door
Forget about barns and stables, these
sliding barn doors
are taking homes by storm and offering a surplus of space saving alongside an abundance of style. If your office is located off a narrow hallway, consider home office sliding doors that can keep the hallway or the inside of a packed office obstruction-free, while still giving you the tranquility you need to get work done.
And if you had your heart set on a glass door but like the sliding option of the barn door, who says you can't have both? There are numerous sliding glass office doors available to give your workspace extra space and an open, airy feeling.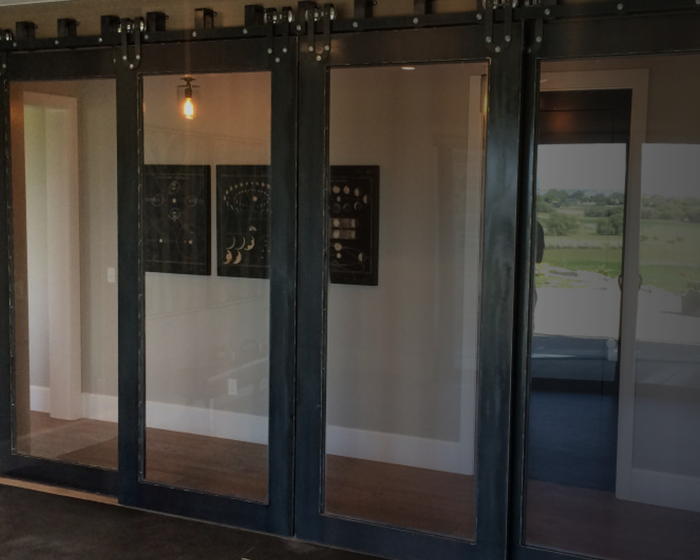 Double sliding office door
Maybe one sliding office door isn't enough? Maybe you want your office entrance to be as grand and masterful as the work you're creating inside it. A set of sliding doors can offer isolation from the rest of the house, giving you a tranquil (albeit attractive) space to do your work. Keep the noise out while you're working and elegantly open the room to the rest of the home when you're not.
Traditional hinged office door
If glass is too transparent and a sliding door doesn't have enough soundproofing to block out any racket in the rest of the house, then the best bet for your home office is a
traditional solid swinging door
. But just because you're going with tradition, doesn't mean you have to limit your choices. From various wood types like mahogany and designs like ornate paneling, you can set your office apart from the rest of the house and look good while doing it. For a little something unexpected and slightly industrial, you can also opt for non-traditional door materials like steel or aluminum.
Lounge office doors
Have you ever wanted to have your home office open yet keep the pets and kids out at the same time? After all, getting work done with tails wagging and kids running around can be tough. That's why half-opening lounge doors are a perfect alternative for positioning yourself to be aware of what's happening throughout the rest of your home while simultaneously keeping pet and kid distractions out. Just open the top half and keep the bottom shut. Your only other option is a doggie/baby gate, and while those apparatuses are functional, they're certainly not going to wow you with style.
Your home office is your work sanctuary. Whether you're getting stuff done or escaping for a breather, it needs a door that can give you the style and solitude that you've always wanted. With a functional and fashionable new office room door, it just may become your new favorite room of the house.