When it comes to the first impressions, there are a few things to keep in mind in order to make a lasting first one, and your front door is one of them! Having a beautiful and unique front door not only has a huge design impact on the exterior appearance of your home, but it also can affect how your guests feel about your home before even entering. Wood front doors will bring character and personality to your home while metal front doors will bring design and sophistication. Don't take the decision of choosing your front door design and finish lightly. Use this element of the home to create a lasting first impression on all of your guests!
10 Unique Front Door Ideas for a Lasting First ImpressionDutch Door
Dutch Doors are great for the "farmhouse" look and appeal. With a 2 panel design where the top panel can open and close independently, a dutch door is a great way to allow sunlight and fresh air into the home. Installing a dutch door is the perfect way to add charm and functionality to your home!
Go Bold
Bold colors are great for creating contrast. Using your front door to clearly define a focal point on the exterior of your home is great for setting your entryway apart and leaving a lasting impression.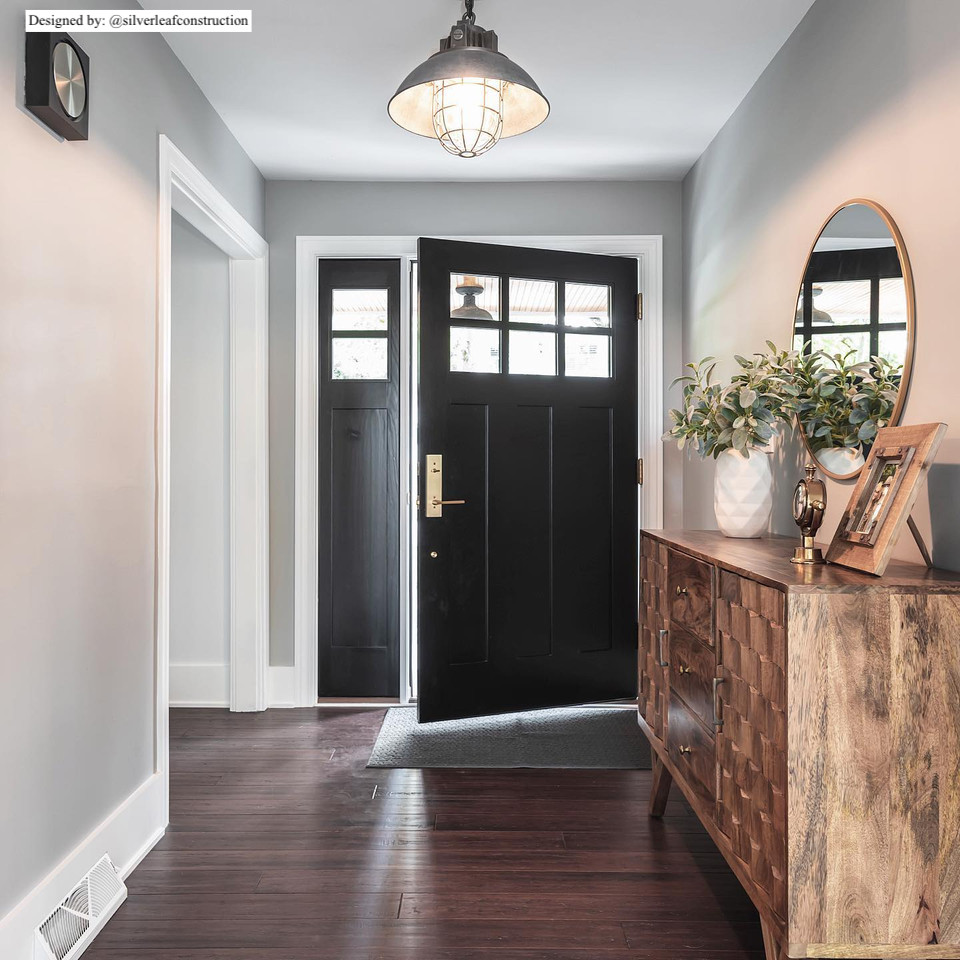 Add Sidelights
Extending the beauty of your front door by adding sidelights will make the entrance of your home appear more inviting and welcoming of guests. Play with sidelight designs and styles to create your own unique front door look.
Textured Glass
Adding a textured glass or designer glass style to your front door will increase the privacy your front door has to offer, while still giving your guests that open and inviting feeling when they ring the doorbell.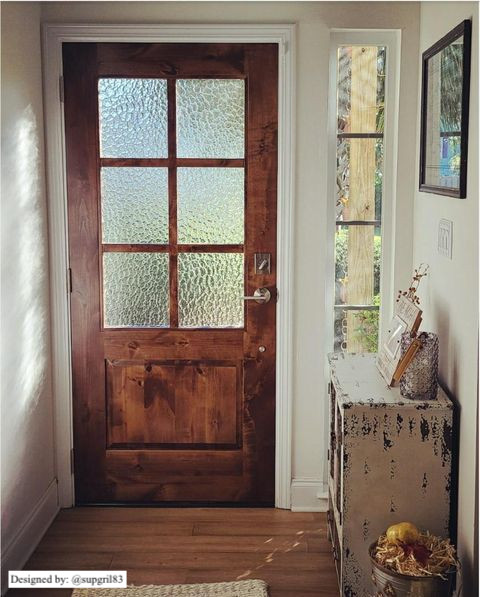 Natural Stain
When deciding between a paint and stain finish, consider a stain that keeps the natural grain of the wood prominent in the door's appearance. This will give your home a very natural and organic feel.
Add a Shelf
Adding a shelf to your dutch door will give your guests comfort and take them back to a time where freshly baked bread filled the home and was later dispersed to those outside on the shelf of a dutch door.
Iron Front Doors
Iron front doors are great for creating an industrial and sophisticated look. With various different glass options available, Iron front doors can be customized to fit any unique home. Create a lasting impression with an Iron front door that radiates durability and the design of the modern world.
Blue Doors
Bright colors can be challenging to design with, however, different shades of blue can be breathtaking when used in the right setting! Having a bright colored front door will bring personality to your home and drive curiosity about what's on the inside.
Double or Nothing
Having a grand entrance with beautiful double doors is a great way to increase your curb appeal. If you have the space for it, do it!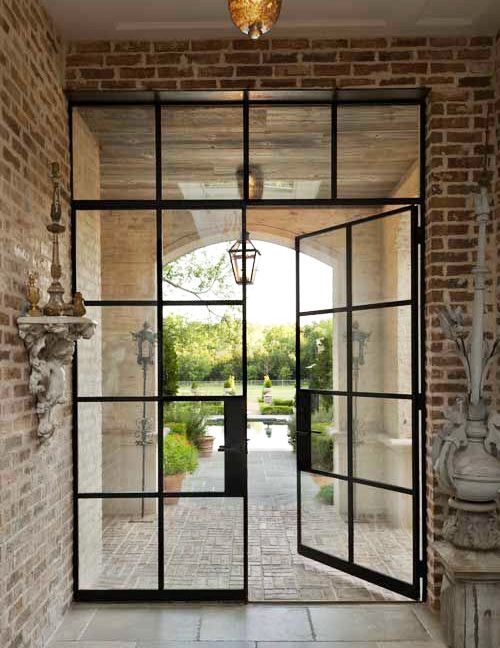 Add a Transom Window
Transom windows are great for adding design and detail to your entryway. Expanding the beauty of your front door with a transom window will make your entryway feel and appear bigger and more open.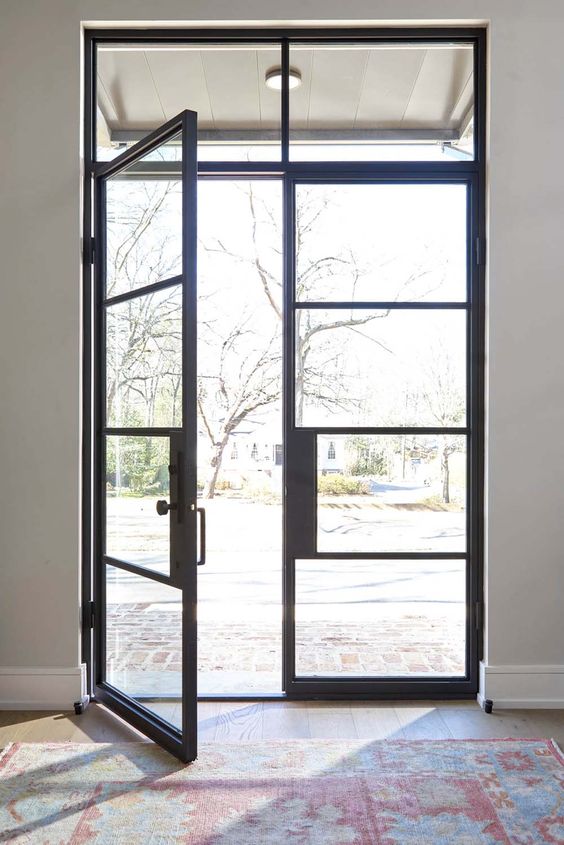 Your front door is the first thing your guests see when entering your home, make the experience a good one!
Click here
to shop our front doors!
Follow us on Instagram and Facebook
@rusticahardware
for more front door ideas!